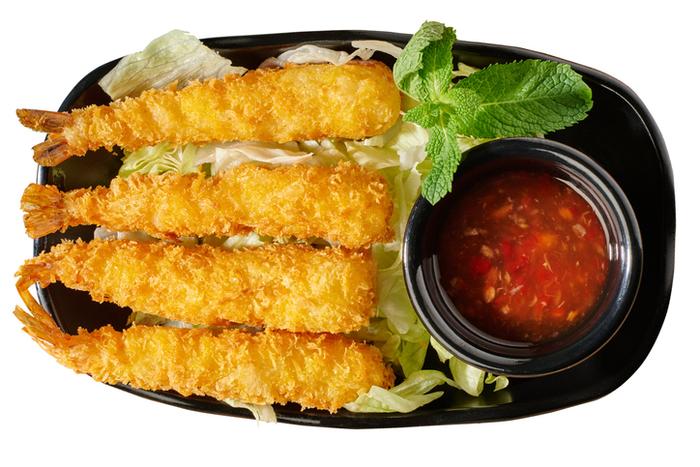 Lent will be here before you know it (February 22-April 5) and fast food chains across the country are gearing up for foodies looking for seafood on-the-go. 
Popeye's isn't forsaking chicken for fish, but it is bringing back its Flounder Fish sandwich and the Shrimp Tackle Box has returned to its menu board at its U.S. locations. They're available in both Classic or Spicy varieties. 
Diners also have the option of mixing things up by requesting a Surf and Turf box, which comes with four crispy butterfly shrimp, two chicken tenders, a biscuit, and a regular side.
Freddy's Frozen Custard and Steakburgers and 7-Eleven are also bringing back fish sandwiches. Freddy's version will be available throughout Lent, but 7-Eleven's fried pollock sandwich is available for $2 on Fridays.
Going beyond Lent with tater tots and cauliflower
Chains are also thinking outside the fish box. Hardee's and its sister chain Carl's Jr. are bringing Philly cheesesteak-themed items for a return engagement.
In a major detour from being pizza-dependent, Domino's has introduced a line of loaded potato tots in Philly Cheese Steak, Cheddar Bacon, and Melty 3-Cheese configurations.
After a successful trial in Alabama, Taco Bell is also jumping on the melty bandwagon by introducing a Crispy Melt Taco. Not to be left out of having its footprint in cheesy things, Cracker Barrel says it's permanently added a bacon, egg, and cheese "pancake taco." 
Chick-fil-A is going off-ramp, too, testing – of all things – a fried cauliflower sandwich. The company said that it's part of the plant-forward movement that places vegetables at the center of the entrée but is trying to stay on course so its chicken sandwich lovers might find it enticing enough to try.
In a company announcement, Chick-fil-A said the preparation of the cauliflower sandwich is similar to the original Chick-fil-A Chicken Sandwich – marinated, breaded with a signature seasoning, pressure-cooked, and served on a toasted buttery bun with two dill pickle chips.