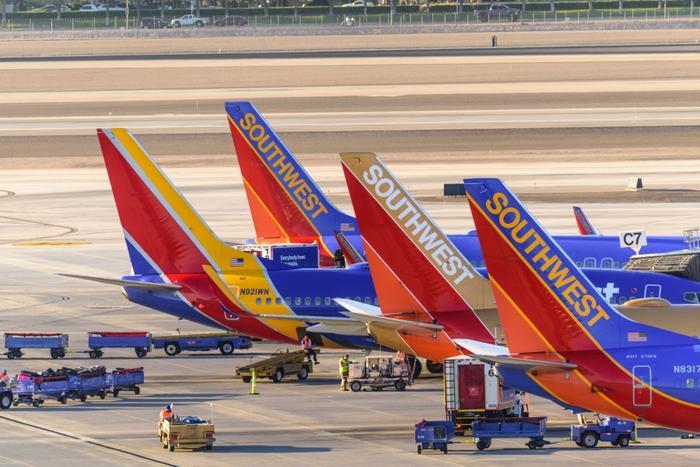 Southwest Airlines faces at least two proposed class-action lawsuits stemming from its cancelation of thousands of flights during the Christmas holiday weekend.
The litigation may not be all that surprising, given how many people were affected. Taking into account the various estimates of flights canceled and average passenger load, ConsumerAffairs estimates as many as 1.8 million travelers could have been left stranded, looking for alternate ways to get where they were headed.
Kent, of The Villages, Fla., told us he and his wife were in New England but were booked on a flight back to Florida in order to board a cruise, when their Southwest flight was canceled. 
"Southwest had no options so we searched the internet and finally found two first-class tickets on Delta out of Boston," Kent wrote in a ConsumerAffairs review. "The cost for each ticket was $1300.00. It was either pay the price or miss the cruise. We had to pay the price. Today, SW offered us two vouchers of 25,000 Rewards points (about $300.00 for each voucher). That covers the SW price but nothing covers the price we paid to get home."
'Breach of contract'
Eric Capdeville, who said he was a passenger on a canceled Southwest flight, has filed a proposed class-action suit against the airline in U.S. District Court in New Orleans. Capdeville accused the airline of breach of contract.
Southwest has promised to compensate affected passengers but the suit says Capdeville and his daughter were only offered a credit toward a future flight.
The airline faces a second proposed class-action, filed by two residents of San Diego. The plaintiffs, Carla Hill and Cameron Youssef, said the airline's system meltdown not only interrupted their plans but resulted in financial costs.
Hill said she purchased a ticket on a Southwest flight from Ohio to San Diego for her son but the flight was canceled. Youssef said he and his spouse were stranded for several days in Nashville when their flight to San Diego was canceled and no other flights were available.
The lawsuit says bad weather was no excuse for the extent of Southwest's holiday problems. The complaint says the airline "knew or should have known it could not perform due to woefully inadequate staffing and complete inability to provide services as promised."
Southwest said it does not comment on litigation. But in a statement, the airline said there are several "high priority" efforts underway to do right by its customers, "including processing refunds from canceled flights and reimbursing customers for expenses incurred as a result of the irregular operations."
Some aviation experts, as well as union leaders, have blamed the airline's meltdown on antiquated systems that could not easily recover once weather delays and cancelations began.