---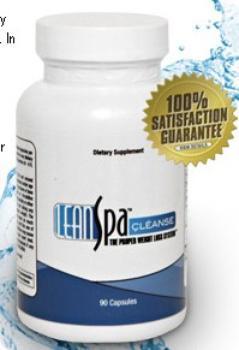 A federal appeals court has upheld an $11.9 million penalty against an affiliate marketing group for its role in promoting LeanSpa, a supposed weight-loss supplement.
In its ruling, the U.S. Court of Appeals for the Second Circuit found that LeadClick Media, LLC recruited affiliate marketers that used fake news sites to drive internet traffic to the LeanSpa website. LeadClick knew that the news sites were phony and actively participated in creating their content, the FTC said.
The decision is the first by a court of appeals to hold the operator of an affiliate marketing network liable for deception by third-party marketers.
"LeadClick knew its affiliates were lying to consumers and took steps to help make those lies more effective," said Jessica Rich, director of the FTC's Bureau of Consumer Protection. "The Circuit Court's ruling goes a long way toward ensuring that affiliate networks can't hide behind claims of immunity when their consumer fraud is exposed."
Legit sites
The court also found that LeadClick bought advertising banner space from legitimate online news sites with the intent to resell it for use with fake news sites, "thereby increasing the likelihood that a consumer would be deceived by the content."
The case got its start in 2011, when the FTC and the State of Connecticut sued LeanSpa and its principal Boris Mizhen, charging them with using fake news websites to promote their products, making deceptive weight-loss claims, and telling consumers they could receive free trials of acai berry and "colon cleanse" products, while only paying the nominal cost of shipping and handling.
But in fact, the complaint alleged, many consumers ended up paying $79.99 for the "free" trial, and for recurring monthly shipments of products that were hard to cancel. The defendants allegedly made more than $25 million from consumers in the United States.
The FTC and the State of Connecticut settled with LeanSpa and Mizhen and returned more than $3.7 million to consumers who bought the deceptively advertised product.
In early 2013, the FTC filed an amended complaint seeking an injunction against LeadClick, an affiliate marketing network operator for LeanSpa, and its parent company, CoreLogic, Inc.
---