---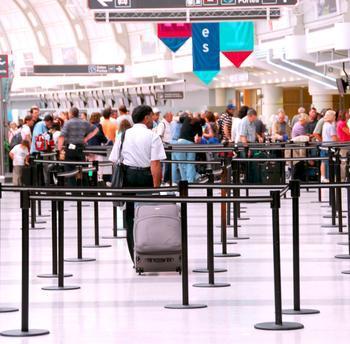 All flights into and out of Los Angeles International Airport were suspended earlier today after a shooting incident at the airport. A few flights began arriving and departing around 11 a.m. Pacific time but ripple effects of the shutdown were being felt around the country.
Reports said a TSA agent in Terminal 3 had been shot by the gunman, who was shot and wounded by an airport police officer. Reports said another TSA agent was wounded.
"There's a rumor going around that they shot him (the gunman) in the leg but who knows?" said a passenger who was in Terminal 3 waiting to board a flight to Chicago when shots rang out.
"I heard at least 3 shots and then we all ran and hid outside, then a cop told us to keep running and eventually a bus came and took us to a holding area," said Marisa Hood in an email to ConsumerAffairs. The Burbank actor said she had already cleared security and was in the gate area awaiting a Virgin America flight when the incident happened.
Hood later told ConsumerAffairs that after being evacuated from the Terminal 3 area, she and hundreds of passengers were jammed into a holding area in the International Terminal. They were not being allowed to leave and were given no indication of when they would be able to retrieve their baggage, which most people left behind as they fled the shooting scene.
"An airline employee made an announcement a few minutes ago and said: 'Here's the latest update: I have no update,'" Hood said. She said an officer had told her that all of the passengers' abandoned baggage would have to be examined before it could be returned.
---