---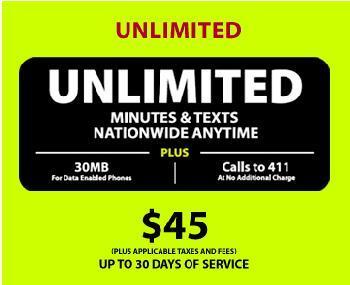 In a class action lawsuit, consumers claim that Tracfone Wireless falsely advertises "unlimited" data plans while clandestinely maintaining monthly data usage limits that are not disclosed to customers.
Tracfone is the fifth-largest U.S. wireless carrier, with about 23 million subscribers. It also uses the StraightTalk Wireless brand name and sells its prepaid plans through Walmart, which is named in the suit, Courthouse News Service reported.
The suit charges that the StraightTalk "Unlimited" plan, which costs about $45 per month, is anything but unlimited.
"A former Straight Talk employee stated that the monthly data cap in 2012 was between 2GB - 3GB, having been reduced from a prior 5GB limit at the behest of defendants' network carrier partners," the suit alleges. "More recently, the lower bounds of the limit may have been reduced to 1.5GB, based on customer reports. Defendants actively conceal these limits from 'unlimited' data customers."
"Defendants throttle data speeds or terminate their 'unlimited' customers' data, typically without any notice or warning, when those customers exceed defendants' undisclosed data usage limits. At the direction of defendants' wireless network partners, defendants also regularly and arbitrarily throttle or terminate 'unlimited' customers' data even when a customers' data usage is below defendants' undisclosed limits," the plaintiffs claim.
This sounds familiar to John of Troy, Mich.
"StraightTalk sold by Walmart is sold as having unlimited wireless and data service. Nothing could be farther from the truth when it comes to the data portion," he said in a ConsumerAffairs posting. "I use my phone to receive emails - work and personal. I check Facebook and Twitter. This company will make you feel like you're a criminal.
"Before my first month was over, they told me that I was using the internet too much, that I should look at section 107 in my contract and that they would suspend my service and/or limit the speed in which the service runs. In the second month, they did suspend (cut off my service). I can make calls and text, but anything related to the internet is cut off," John said.
Some consumers have also complained that the "unlimited" service they thought they were buying turned out to be geographically limited.
"Unlimited data? Not so unlimited if you leave your zip code," said Andrea of Appleton, Wis., in a complaint to ConsumerAffairs. "The city in which we live in carries 5 or 6 different zip codes. We would not even have access to the unlimited internet in our own full city! Unbelievable!"
Blame the customer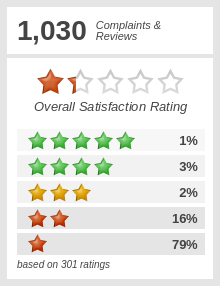 Lead plaintiff David Hansel says Tracfone and Walmart routinely blame customers for "misusing" their accounts or violating its terms and conditions.
Hansel claims the data limits are the result of Tracfone's deals with other carriers, whose bandwidth it resells.
"Defendants terminated customers' data at the behest of their wireless network partners when a particular cell tower is at or near data capacity, regardless of whether that customer's data usage has exceeded defendants' secret data usage limits," the complaint states.
Hansel's lead counsel is Michael Sobol of the law firm Lieff Cabraser Heimann & Bernstein.
---