---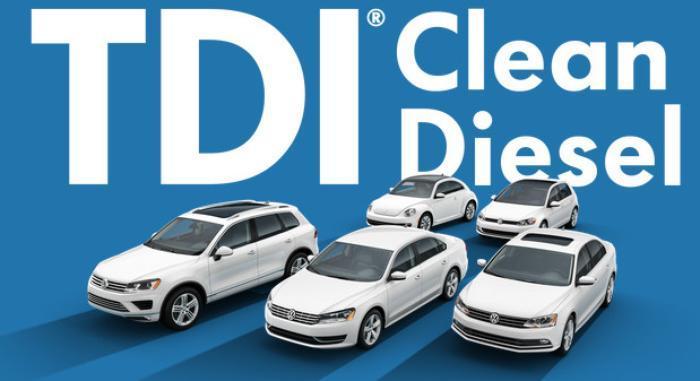 The latest lawsuit in the Volkswagen dirty diesel scandal seeks an immediate buyback of "clean" TDI diesels sold in California, arguing that the cars violate California's strict emissions laws.
The lawsuit follows Congressional testimony by VW executives who said the firm won't begin to recall its polluting diesels until 2016, and that the recall process could take a year or more.
"In a state where environmental protection is paramount, consumers in California have suffered greatly from VW's dirty diesels and its deception," said Steve Berman, managing partner of the Seattle law firm Hagens Berman. "We believe California owners should not have to choose between either parking their cars and walking, or driving them and spewing illegal and dangerous compounds into the environment. They should not have to wait years or even months for Volkswagen to get around to fixing this."
The lawsuit states that the tainted vehicles violate California law because by design, they were never intended to pass the state's emissions requirements and instead employed a defeat device which, during emissions tests, turns on full emissions controls -- but only during the test.
Warranty breached
"Under California's stringent automobile emissions control laws, each vehicle purchased in the state must as a matter of law come with an express manufacturer's warranty that the vehicle was '[d]esigned, built, and equipped so as to conform with all applicable regulations adopted by the Air Resources Board,' the suit states. "Volkswagen Group of America, Inc. ("VW") breached this express warranty with respect to each California Vehicle."
According to the suit, "Under applicable California express warranty law, VW must 'promptly' offer to accept the return of non-conforming vehicles and to provide replacement vehicles or restitution of the purchase price (among other remedies) unless it can make them 'conform to the applicable express warranties after a reasonable number of attempts.'"
The suit further alleges that Volkswagen admits it cannot presently make the required repairs and its own timetable would have owners wait months, or even years for a suitable repair.
The suit covers these diesel VWs:
Jetta (model years 2009 – 2015),
Beetle (model years 2009 – 2015),
Audi A3 (model years 2009 – 2015),
Golf (model years 2009 – 2015) and
Passat (model years 2014 – 2015).
Hagens Berman's suit quotes VW owners who feel that Volkswagen has committed consumer fraud, leaving them with either an illegally polluting car, or what will become a recalled, underperforming vehicle whose value has sharply declined.
Joining Hagens Berman in the suit is business litigation firm Quinn Emanuel.
---