---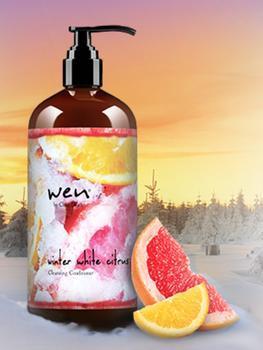 It's a standing joke among middle-aged men -- they blame their shampoo for their thinning hair. But women aren't laughing about WEN by Chaz Dean, the celebrity-endorsed shampoo that, they say is leaving them with bald patches and rashes.
In a class-action lawsuit, lead plaintiff Amy Friedman claims that after just two weeks of using WEN's Sweet Almond Mint conditioner, she began losing "substantial and abnormal" amounts of hair.
Friedman, a Florida nurse practitioner, is not alone. The lawsuit alleges that more than 200 people in 40 states have made similar accusations and thousands more have posted complaints online. Many say their hair continues falling out even after they stop using the products named after Los Angeles hairdressed Chaz Dean. 
Just last week, Allison of Greenville, Texas, said the product initially worked well for her but then the situation deteriorated.
"What I experienced were handful after handful of my hair coming out in the shower and larger thinning spots beginning to appear," Allison said in a ConsumerAffairs review. "I immediately stopped using the product and have returned to using my sulfate free shampoo I used prior to WEN, but my hair just isn't the same. I still have thin spots and although it's reduced, I'm still losing more hair than I was before."
WEN responded to Allison asking her to provide additional information and added: "If you have concerns about your use of the product, we encourage you to stop using it for the time being so that we can make sure your questions or concerns are addressed."
Hair loss not unusual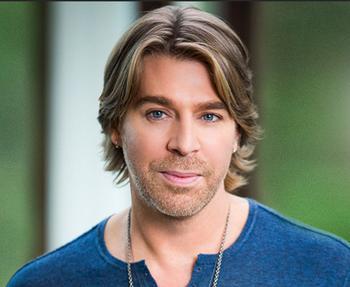 Hair loss in middle-aged women is not unusual, of course. In fact, it's quite common and is called female-pattern baldness. It's basically the same process that occurs in men. Hair loss can also be caused by medication, illness, infection or chemicals, according to Rancho Mirage, Calif., dermatologist Wendy Roberts, quoted by WebMD.com.   
The class action lawsuit doesn't specify which chemicals are suspected of causing hair loss. WEN's website lists the ingredients in its cleansing conditioner as including lycerin, chamomile extract, wild cherry bark, rosemary extract, and panthenol.
Those five chemicals comprise what WEN calls its "5-in-1 formula."
"[I]t takes the place of your shampoo, conditioner, deep conditioner, detangler and leave-in conditioner," the WEN website promises. "It cleanses hair thoroughly without lather or harsh sulfates found in some ordinary shampoos. It won't strip your hair of natural oils. Your hair is left with strength, moisture, and manageability."
Celebrity endorsers, all with noticeably luxurious locks, include Brooke Shields and Alyssa Milano.
First, find the cause
Just as celebrity endorsers shouldn't be taken as objective arbiters of truth, neither should unsubstantiated claims of harm from cosmetics. But Juanita of Texas reminds us that where there's smoke, there is often fire.
"When I first used Wen more than two years ago, the product was fantastic. I took a break for some time and then began again just a couple of months ago and my hair began to fall out by the handfuls. I was pulling so much hair from my drain I thought I was going bald. Hair was all over my floor and my husband said my crown area was going bald," Juanita said in a recent ConsumerAffairs review.
"I asked my hairdresser what she thought and she informed me of the latest problems that her WEN customers had also been experiencing. I hope my hair grows back as this has left me in a huge state of depression. The texture has also changed; of course I no longer use the product," Juanita said.
Whatever happens with the lawsuit, Juanita and the others should consult a dermatologist. Some causes of female hair loss can be treated but first the cause must be found through a medical diagnosis. 
Thanks
Keep an eye on your inbox, the lastest consumer news is on it's way!
Unsubscribe easily whenever you want
---