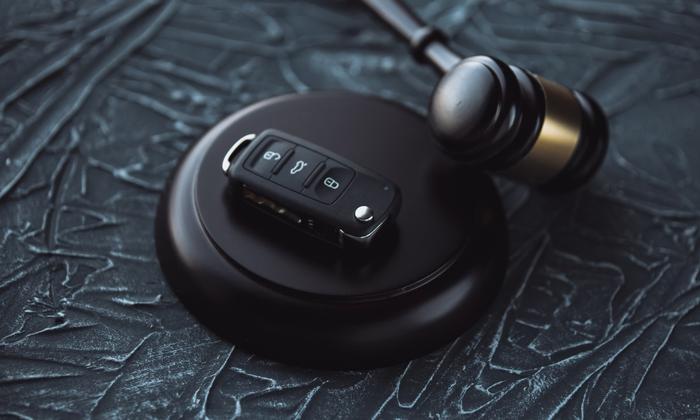 A group of environmental and health groups have joined state officials in suing the Trump administration over its efforts to weaken Obama-era fuel standards. 
The suit filed Wednesday comes roughly two months after President Trump finalized a rule that would hold car manufacturers to a much lower fuel efficiency standard than was set during the Obama administration. Instead of requiring automakers to make new vehicles 5 percent more efficient each year, Trump pushed to have automakers make their vehicles just 1.5 percent more fuel efficient each year. 
Attorneys general from 23 states and the District of Columbia have already sued the administration over the change. Now, a new lawsuit alleges that the Environmental Protection Agency (EPA) and National Highway Traffic Safety Administration (NHTSA) used an erroneous analysis to justify making the change.
'Public health hazard'
The lawsuit filed Wednesday claims that the EPA and NHTSA justified rolling back Obama-era standards using an analysis that was "riddled with errors, omissions, and unfounded assumptions."
The Trump administration has argued that the rule change will enable automakers to produce less expensive cars for consumers, as well as increase driver safety. Trump said standards introduced under the Obama administration would have made cars more expensive and would have made people want to keep their older, less safe cars. 
Attorneys general countered by saying that undoing rules that would reduce air pollution and greenhouse gas emissions could result in an estimated thousands of early deaths.
"What makes [Trump's] rule so offensive is [that the Obama-era standard] is not a rule where people can say it was a disconnect. No, this was a smooth path," Colorado Attorney General Phil Weiser said on a call with reporters. "This was a promising path. This was a future that we need. But nonetheless, we're seeing this happening."
In a statement, California Attorney General Xavier Becerra called the rule "a job-killer and public health hazard" that will "increase costs to consumers and allow the emission of dangerous pollutants that directly threaten the health of our families." 
General Motors, Toyota, and Fiat Chrysler have supported Trump's effort to block California from setting its own vehicle emissions standards higher than the federal mandate. Meanwhile, Volkswagen, Ford, Honda, and BMW have committed to yearly increases in fuel economy that exceed Trump's standards.