---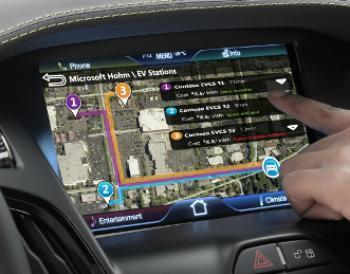 A safe-driving group has filed a 41-page lawsuit against Ford Motor Co., claiming that the MyFord Touch and MyLincoln Touch infotainment systems are defective and dangerous.
The Center for Defensive Driving (CDD) says that Ford knows about the defects but has not alerted potential customers. It also charges that the company has issued several technical service bulletins and extended the warranty on the system but has not launched a recall.
The Los Angeles-based organization is a not-for-profit educational group that offers free classes in defensive driving. It has no paid staff, according to its website. 
Frequent freeze-ups
In its suit, which seeks class action status, CDD says that it leased a 2013 F-150 Lariat pickup to document the problems, which included frequent freeze-ups, failure to respond to commands and poor connections with mobile phones and MP3 players.
The suit cites several complaints on file with the National Highway Traffic Safety Agency (NHTSA) and notes that a J.D. Power and Associates official has said that problems with the infotainment system contributed to Ford's decline in the firm's customer satisfaction ratings.
The systems, introduced by Ford in 2011, promised owners of Ford and Lincoln vehicles that they would have the ability to seamlessly operate audio controls, use a GPS navigation system, control climate systems and operate a Bluetooth-enabled device through the system.
"In theory, MyFord Touch is a brilliant idea and worth the premium that Ford charged its customers for the system," said Steve Berman, managing partner of Hagens Berman Sobol Shapiro LLP, the Seattle firm filing the suit. "In reality, the system is fundamentally flawed, failing to reliably provide functionality, amounting to an inconvenience at best, and a serious safety issue at worst."
According to the suit, the system fails even while controlling crucial vehicle functions, such as the defroster and rear-view camera, which are controlled through the system, putting drivers and passengers at risk.
---