---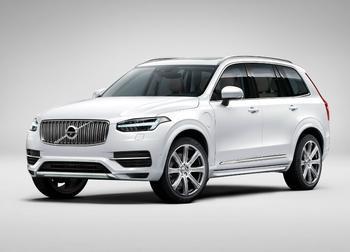 Volvo claims its T8 SUV plug-in hybrid will "enable you to commute daily without using any gas" when operated in electric-only mode. "Travel at speeds of up to 75 mph and fully charge in about four hours," the Volvo website promises.
But a class action suit charges that the claims are false. Volvo owner Xavier Laurens says he "has become a victim of a classic bait and switch."
Laurens thought he would be able to drive 25 miles before switching over to gas. But after he waited eight months for the Volvo to arrive, he found he could only get 8 to 10 miles on the battery before he had to switch to gas -- a "far cry" from driving all day, according to his lawsuit.
Laurens says he paid $18,300 more for the T8 than for an otherwise identical all-gas vehicle, thinking he would save money on gas by using the electric motor most of the time. But he claims the only way he could even come close to achieving Volvo's claims was to drive 40 miles per hour on the freeway with all the car's safety systems disabled.
Reduced capacity
"As a result of this reduced electric battery capacity, Plaintiff is unable to complete his daily commute or everyday tasks without using the gasoline engine, which prevents plaintiff from obtaining the cost saving effects of foregoing gasoline for local trips and the environmental benefits of operating solely on electricity," the 19-page lawsuit states, according to Courthouse News Service.
The proposed class includes anyone who bought or leased a 2016 Volvo XC90 TD8. 
---