---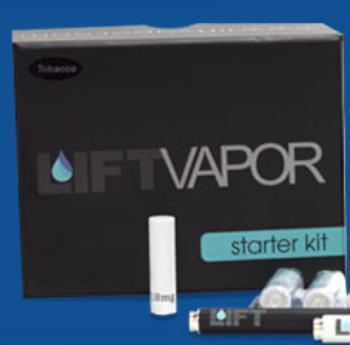 Beware those wonderful-sounding advertisements offering you something either for free or a ridiculously low price — plus unspecified charges for "shipping and handling."
There are millions of anecdotes we could show you in support of this advice, but we'll focus only on the most recent: Courthouse News Service reported on Jan. 23 that Connecticut-based e-cig company Lift Vapor is being sued over an allegedly "free" offer resulting in customers' credit cards being charged $99 to $149 per month.
This is not to be confused with last November's class-action suit filed against e-cig companies Vapor Corp. and Global Vapor Partners but making similar claims.
E-cigs are hardly unique in this regard; pretty much any company that has your credit card number has the ability to post charges on it. That's why we always advise you to avoid any allegedly "free" offer (such as the opportunity to see your credit report) that nonetheless demands your credit or debit card information first.
Yet we admit: this rule doesn't work with businesses that openly charge money for subscriptions and are offering free samples to potential new customers. If, for example, a magazine offers you a free month's subscription in hope of enticing you to sign on for a whole year, it likely will request your billing information up front — and if you decide not to get the subscription after all, it will fall on you to actively let the magazine know "Thanks, but no thanks."
10 days
However, such an example is quite different from what various plaintiffs claim the e-cig companies are doing. The court complaint against Lift Vapor says, in part, that:
Lift Vapor fails to clearly and conspicuously disclose to consumers-who are eager to receive their free trial of e-cigarettes-that 10 days following the transaction it will charge consumers' credit and debit cards between $99 and $149 …. Lift Vapor is careful to bury mention of the initial trial charge or the monthly charges in the Terms and Conditions, which never appear on the same page as the free trial offer … Lift Vapor also obscures mention of these fees through the use of flashy graphics and misleading statements that tell consumers that they only pay shipping and handling and that the 'Total' price for the starter kit is "'$0.00.'"
Thomas Jefferson reputedly said that eternal vigilance is the price of liberty. He lived 200 years too early to know that eternal vigilance is also the price of having a credit card: when your bill comes in every month, you must do more than merely look at the total balance — check each individual line-item charge to ensure you recognize and authorized every one.
---