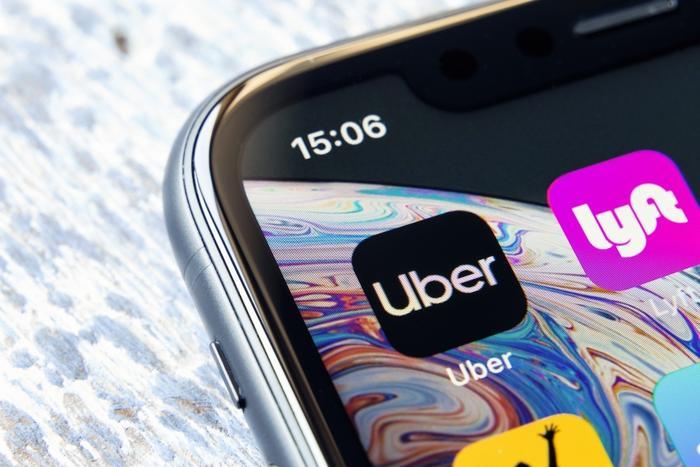 A coalition of nearly 100,000 Uber drivers in New York City are suing Uber, accusing the company of failing to repay taxes it deducted from drivers' passenger fare earnings.
The group of drivers, who are represented by the New York Taxi Workers Alliance, allege that the ride-sharing giant violated its contracts with drivers by "stealing" some of their wages by taking taxes from drivers' portion of fares on top of a 20-28 percent "service fee."
"This lawsuit seeks to recover amounts that were systematically deducted from drivers' earnings in violation of Uber's driver contracts as a result of Uber's payment practices in New York from at least November 6, 2013 through May 22, 2017," the complaint reads. 
Roughly 96,000 drivers are owed money from Uber, according to the lawsuit, which was filed in a federal court on November 6. 
The suit also claims Uber's "upfront pricing" scheme harbored another way for the company to make more money off of drivers. Upfront pricing was introduced in spring of 2016, a time during which "Uber charged different fares to customers than it reported on drivers' pay statements," the complaint said. 
"This surreptitious use of double definitions of the 'Fare,' a defined term under the contract, resulted in Uber charging higher fares to passengers than those it reported to drivers," the suit said. "Uber then pocketed the difference, depriving drivers of their contractual share of the full fare charged to customers." 
Wage theft
The Taxi Workers Alliance has long supported measures to increase driver fairness and has often criticised the ride-hailing industry as a whole.
The suit comes the same week a Supreme Court judge rejected Uber's effort to overturn the cap on the number of ride-hailing vehicles allowed to cruise New York City's streets. Bhairavi Desai, director of the Taxi Workers Alliance, praised the ruling. 
In a statement regarding the latest legal fight against Uber, Desai reiterated the group's commitment to making sure drivers are compensated fairly. 
"Uber bosses are raking in millions while drivers struggle to feed their families," Desai said. "Uber's business model depends on exploiting vulnerable low-wage workers — including by stealing from driver pay. But time and time again, when workers fight back, we beat Uber even with all their billions."