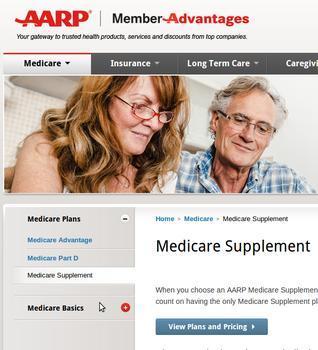 A class action lawsuit charges that AARP defrauds senior citizens of millions of dollars by adding illegal commissions to their health insurance bills, using an "elaborate scheme" that also allows it to avoid taxes on the commissions it receives.
The suit, filed on behalf of lead plaintiff John Milton Peacock, also names the nation's largest health insurer, UnitedHealthCare Insurance Co, according to Courthouse News Service.
Peacock alleges that AARP made $704 million in 2012 from "royalties" on Medigap policies it sold to seniors. It's describing the payments as royalties that Peacock and his lawyers say is illegal and misleading.
"Defendants' motive to term a commission payment a 'royalty' is twofold: it allows AARP to avoid oversight by insurance regulators, and it allows AARP to avoid paying taxes on the income it generates through insurance sales," the suit charges.
The suit admits that AARP and UnitedHealth disclose the fact that AARP receives a payment for each new or renewal policy but "hide the fact that the payment to AARP is actually a percentage of premium commission that is charged to unsuspecting seniors and the disabled in addition to their insurance premium paid to UnitedHealth for coverage."
The setup is illegal in Texas, Peacock says, because AARP is not licensed as an insurance agent there, though it "regularly acts as the de facto agent for UnitedHealth by helping market, solicit and sell AARP Medigap policies."
Medigap plans supplement Medicare and pick up many of the charges that Medicare does not cover. The suit claims that UnitedHealth and AARP have become the dominant players in the field, with more than three times as many enrolees as the nearest competitor, Mutual of Omaha.
AARP claims to have 40 million members, half of them older than 65. It took in $1.3 billion 2012, according to the lawsuit.
Peacock is represented by attorney Jeffrey Raizner of the Houston firm Doyle Raizner.