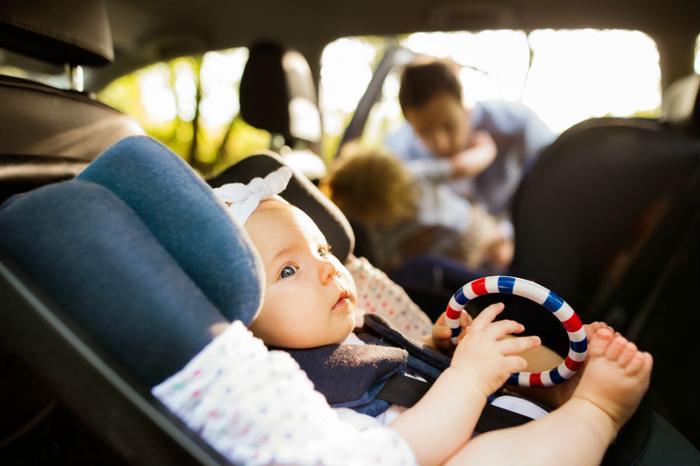 A group of lawmakers are pushing for legislation that would mandate "a distinct auditory and visual alert" to prevent parents and caretakers from leaving children in hot vehicles.
U.S. Rep. Timothy Ryan (D - Ohio), who co-sponsored the bipartisan proposal, said the deployment of the safety feature would help reduce preventable hot car deaths.
"Our cars can already alert drivers when they leave their keys in the car, their lights on or their trunk open — none of which are life threatening. It is not unusual for the government to mandate safety features to protect lives," Ryan said in a statement.
"Cars are mandated to have seat belts, interior trunk releases and rear backup cameras. Our legislation would move us one step closer to getting this inexpensive technology in every car on the road to help save the lives of children nationwide," he continued.
Preventable deaths
There have been 906 heat stroke-related deaths among children in cars in the U.S. alone since 1989, according to the website KidsAndCars.org, a nonprofit organization dedicated to preventing deaths of young children and pets in and around vehicles. Almost 50 of those deaths occurred last year.
"In the vast majority of those cases, the adult did not realize the child was inside the car. It's not enough to educate parents about the risks. Even the most attentive parent can get distracted, so we need safety features built into our vehicles," said Congresswoman Janice Schakowsky (D - IL).
"A simple alert can save lives. You get a warning when you leave keys in the car. You should get a warning if you leave a child in the car. As Chair of the Consumer Protection and Commerce Subcommittee, making cars and roads safer is a top priority. And it starts with this bill."
The HOT CARS Act is expected to be introduced in the next few weeks after its language is finalized.
"The government can work, it can do things it can make life safer and better for its citizens if we come together in a bipartisan way like we're doing here, we're going to get this done we're going to save lives," said Ryan.