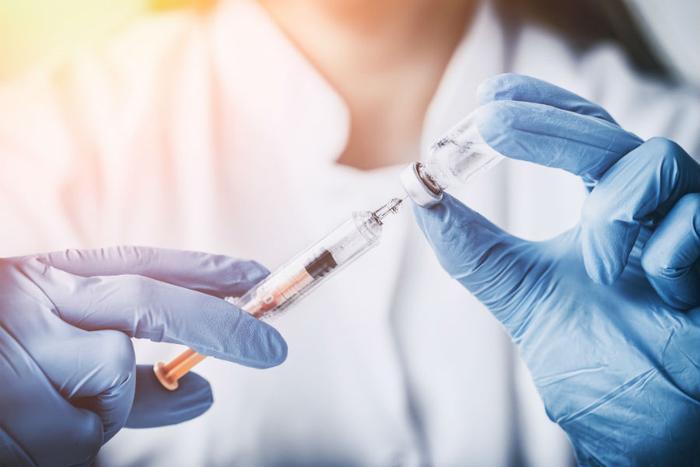 Lawmakers in New York voted Thursday to end non-medical vaccine exemptions for school-age children in an effort to combat the high number of measles cases in the state.
The legislation, which will go into effect immediately, comes the same week the Centers for Disease Control and Prevention (CDC) reported that cases of measles in the U.S. have now exceeded 1,000.
New York has been hit particularly hard by the ongoing outbreak. As of June 3, 566 cases of measles have been confirmed in New York City. In Rockland County, another area of New York, 259 cases have been confirmed as of June 6. A majority of cases have been confirmed in areas of New York with Orthodox Jewish communities.  
Vaccine hesitancy
Federal health officials have attributed the resurgence in cases of measles, which was declared to have been entirely eliminated in 2000, to the increase in parents who oppose vaccination based on false information about the risks of vaccines.
Supporters of the new legislation suggest some parents may be citing religious reasons for allowing their children to go unvaccinated even though their opposition is actually rooted in discredited beliefs, such as the belief that vaccines cause autism.
"The science is crystal clear: Vaccines are safe, effective and the best way to keep our children safe. This administration has taken aggressive action to contain the measles outbreak, but given its scale, additional steps are needed to end this public health crisis," Democratic Governor Andrew Cuomo, who signed the legislation, said in a statement.
"While I understand and respect freedom of religion, our first job is to protect the public health and by signing this measure into law, we will help prevent further transmissions and stop this outbreak right in its tracks," Cuomo said.
Senate Majority Leader Andrea Stewart-Cousins (D-Yonkers) said the measure will help improve public health by ensuring children receive the vaccine for measles, mumps and rubella (or "MMR), which prevents the disease.
"We are in the midst of a measles epidemic which is completely preventable given proper immunizations," Stewart-Cousins said in a statement.
Lawmakers in several other states are working toward introducing legislation to prevent parents from citing religious reasons for opting out of having their children vaccinated. California has already removed personal belief vaccine exemptions for children in both public and private schools, and Maine ended its religious exemption earlier this year.