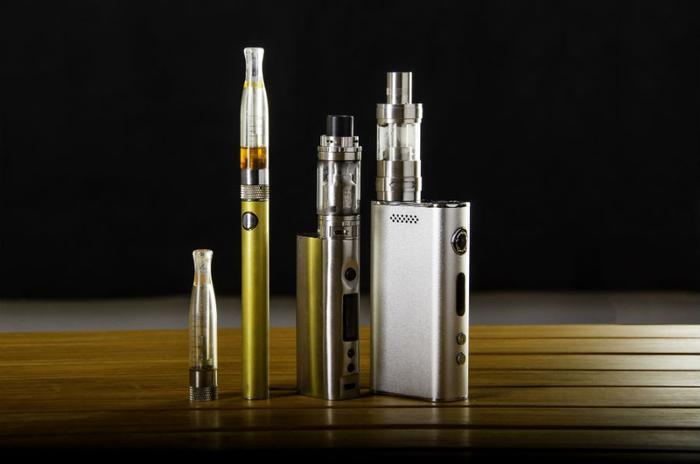 Congressman Raja Krishnamoorthi (D-Ill.) has unveiled a bill that would limit the amount of nicotine in e-cigarettes to no more than 20 milligrams per milliliter. 
The introduction of the "Ending Nicotine Dependence from Electronic Nicotine Delivery Systems Act" (or END ENDS Act) comes in the midst of ongoing concern about the health effects of e-cigarettes and a surge in teen use of the products.
Public health officials are continuing to investigate what's behind the recent rise in vaping-related lung illnesses. As of last week, there were 805 confirmed and probable cases of lung injury associated with e-cigarette use in 46 states and the U.S. Virgin Islands. At least sixteen deaths have been linked to e-cigarette use.
Regulators have described the dramatic rise in teen vaping over the last few years as an "epidemic." Krishnamoorthi, who himself is the parent of a teenager, said the issue is "deeply personal" to him.  
"More than 1 in four high school students are vaping, and as a concerned parent I am always working to do what's best for my kids and future generations," he wrote on Twitter. 
Creating less addictive products
If passed, the bill would require the amount of nicotine in e-cigarettes to be capped at about a third of the 59 milligrams per milliliter contained in standard Juul pods. Under the law, the FDA would be allowed to further lower the cap to make e-cigarettes minimally addictive or not addictive at all. 
"Capping the concentration of nicotine in e-cigarettes is integral to ending the youth vaping epidemic by making these products less addictive, less appealing to youth, and less harmful to public health," Krishnamoorthi said in a statement. "After all, while flavors hook kids, it's nicotine that nets them and pulls them on the boat into a lifelong vaping habit and addiction."
Lawmakers on both sides of the aisle argue that e-cigarette manufacturers like Juul must be held accountable for their role in creating and fueling the youth vaping epidemic.
"We commend lawmakers for uniting on a bipartisan and bicameral basis to create the Congressional Caucus to End the Youth Vaping Epidemic," Nancy Brown, CEO of the American Heart Association, said in a statement. "It is no secret that the tobacco industry has long preyed on young people with viral marketing and flavors intended to entice and addict a new generation to nicotine." 
"Now we are in the midst of a public health crisis, and we need bold action from our nation's leaders to keep e-cigarettes out of the hands of our youth. Together we can protect the health and safety of youth across the country and combat the mounting threat e-cigarettes pose to our population."