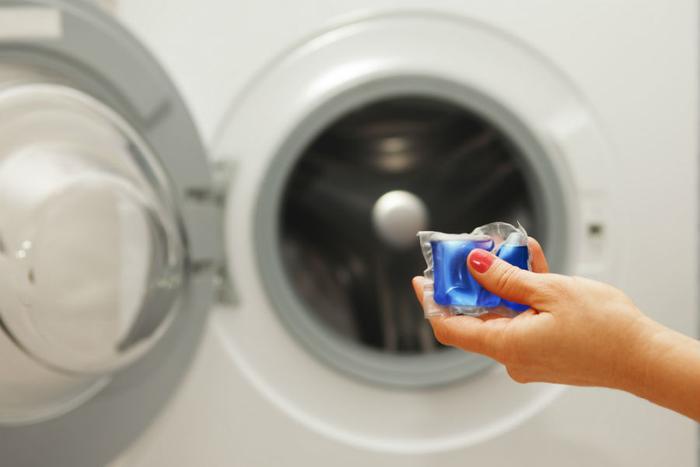 In recent years, there has been a rise in calls to poison control centers for exposure to laundry detergent packets among older children and adults -- especially adults with dementia or disabilities, according to a new study from Nationwide Children's Hospital.
From January 2012 through December 2017, poison control centers across the country received 72,947 calls related to liquid laundry detergent packet exposures. During 2017, these centers received an average of one call every 42 minutes.
The study authors noted that there has been a slight decrease (18 percent) in calls pertaining to young children under 6 ingesting laundry packet liquid following the adoption of a 2015 product safety standard. However, the increase in calls for older children and adults suggest laundry packet manufacturers could still do more to protect vulnerable demographics from accidental poisoning.
"The voluntary standard, public awareness campaigns, and product and packaging changes to-date are good first steps, but the numbers are still unacceptably high," lead author Gary Smith, MD, DrPH said in a statement. "We can do better."
Reducing risk of poisoning
In light of the fact that liquid laundry detergent packets are more toxic than detergent in powder or liquid form, the study authors suggest that detergent packet makers reformulate the product to make it less toxic. Additionally, they recommend creating a standard packaging that makes them childproof.
Parents and caregivers can reduce the risk of laundry packet poisoning among children younger than 6 years old and adults with a history of dementia, Alzheimer's disease, or developmental disability by using traditional laundry detergent instead of packets.
"Many families don't realize how toxic these highly concentrated laundry detergent packets are," said study co-author Henry Spiller, MS, D.ABAT. "Use traditional laundry detergent when you have young children or vulnerable adults in your home. It isn't worth the risk when there is a safer and effective alternative available."
The study has been published online in the journal Pediatrics.