---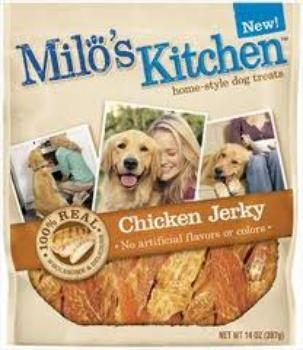 Chicken from China has been blamed by many pet owners for the illnesses and deaths their dogs have experienced after eating treats made with Chinese chicken.
The only consolation was that Chinese chicken wasn't approved for human consumption in the United States. But that's about to change. Soon, chicken from at least four Chinese plants will not only be allowed into the U.S. but will be sold without any labeling that identifies its origin.
Sen. Sherrod Brown (D-Ohio) thinks this is foolhardy and is demanding action from the Agriculture Department.
"Given the well-documented shortcoming of the Chinese food safety system, we shouldn't allow unmarked meat into our markets that is processed in Chinese facilities that are not subject to food safety inspections," Brown said in a letter to Secretary of Agriculture Tom Vilsack. "This action could endanger the health and safety of American consumers and potentially undermines confidence in our nation's food safety standards."
U.S. Rep. Rosa DeLauro (D-Conn.) is also questioning the policy, saying that Chinese food-safety regulations are "terrible." DeLauro says she fears the consequences of China's use of illegal antibiotics and its ongoing problems with various strains of bird flu.
Equivalent to what?
USDA recently reaffirmed an "equivalency standard" that grants four Chinese poultry processors the ability to ship processed meat into American markets, based on the premise that the Chinese inspectors are equivalent to their American counterparts.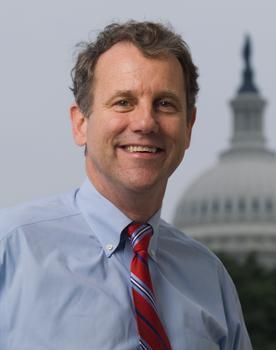 Under the USDA guidelines, no USDA inspector will be present in Chinese facilities and products will lack country of origin labeling. Consumers will be unable to identify whether the chicken in their nuggets, patties or canned soups is from Chinese processors.
It's not the first time Brown has played a role in food safety. During a U.S. Senate Agriculture hearing in July, Brown urged heightened scrutiny of a Chinese-subsidized company's bid to buy Smithfield Foods. Brown emphasized that any review of the deal should consider the national security, food safety, and long-term food security implications of approving the transaction.
In 2012, Brown led the way in holding the Food and Drug Administration responsible after an Ohio family's five-month old puppy, Penny, passed away after eating tainted chicken jerky made in China, one of many such cases reported in recent years.
In February, the Food and Drug Administration (FDA) said it has been trying to find a cause for the widespread reports of dogs that became ill and died after eating jerky treats containing chicken from China. Without directly blaming China, the FDA noted that there has been a dramatic increase in pet food imported from China over the last ten years.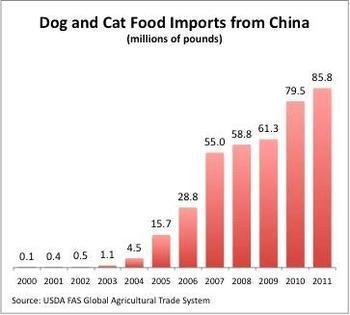 The FDA said in February that it had received about 2,200 reports of pets becoming ill or dying after eating jerky treats; 360 died. Most of those reports involved dogs, although a few cats have also become ill.
By the FDA's count, the amount of pet food imported from China has grown 85-fold in recent years, with nearly 86 million pounds of pet food being imported in 2011.
It noted that, at that time, Chinese chicken was not approved for human consumption in the U.S., which made more of it available at attractive prices for use in pet food.
Questions for USDA
In his letter to Vilsack, Brown said that American consumers "deserve to be fully informed of their product choices and should be afforded every opportunity to buy quality, American-sourced food products that support U.S. farmers and U.S.-based employment."
He posed the following questions
When will the first Chinese-processed poultry shipments reach U.S. ports of entry?
Is it true that poultry processed in China would be labeled upon reaching our shores, and possibly subject to reinspection, but regulatory exemptions for processed poultry and meats allow labeling to be removed before these products are purchased by American consumers? If so, how might this labeling gap be remedied by USDA?
What additional regulatory or labeling steps might USDA take to ensure that American consumers are given all currently available information regarding supply chain safety and country of origin of their meat products (processed and unprocessed)?
Has FSIS requested that it be able to station its inspectors in Chinese poultry facilities when products destined for export to the U.S. are processed? If not, why not?
Will there be intensified port-of-entry inspection of products imported from China under the provisions of the August 30, 2013 FSIS announcement? If so, please identify those measures and the agency responsible for implementation.
Is USDA or FSIS also currently working toward approving the shipment of Chinese-origin poultry and other meats (processed or unprocessed) to the U.S.? If so, what is the status of that effort?
What if any further regulatory or administrative steps are required before FSIS decision on processing poultry in China is fully implemented?
Which U.S., Canadian, or Chilean poultry slaughter facilities have been identified by USDA that will ship raw poultry to China for further processing?
Has USDA developed or sought industry-wide data concerning the anticipated employment effects of its decisions on the U.S. based poultry and meat processing industry?
---