---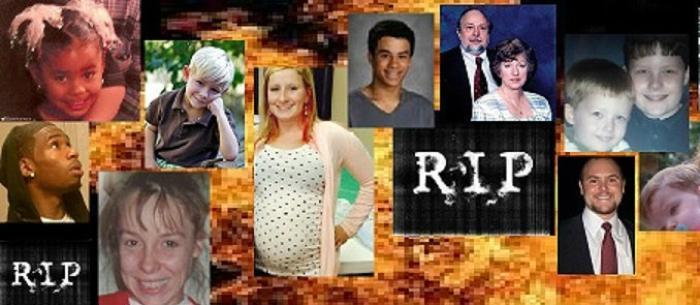 Older Jeep Cherokees have been implicated in at least 270 deaths and now two of those deaths have led to a Pennsylvania lawsuit that names 17 defendants, beginning with FCA, the current name of what used to be Chrysler.
The accident is similar to the hundreds of others that led to a long-delayed and controversial recall of more than 1.6 million Jeeps. Simply put, the lawsuit claims that Edward and Theresa Dearden died because the fuel tank in their 1995 Jeep Cherokee was placed behind the axle, making it prone to burst into flames in a rear-end collision.
Read a partial timeline of the Jeep fire-death scandal
That's what allegedly happened on May 12, 2014 when the Deardens were involved in a multiple-vehicle pile-up on Interstate 78 in Berks County, Pa.
The Deardens died when a tractor-trailer truck slammed into a line of stopped cars in a construction zone, first striking a Chevrolet Malibu and killing its driver, Robert Rosner. 
Rosner's car then struck a Dodge Caravan occupied by six people which, in turn, rear-ended the Dearden's Jeep, causing it to immediately burst into flames, according to the lawsuit. 
"Not crashworthy"
FCA had issued a recall for a component of the Dearden vehicle prior to the crash but the couple was unaware of the recall, the lawsuit states. "The Dearden vehicle was not crashworthy due to its propensity to burst into flames after rear impacts," the complaint alleges.
The lawsuit argues that Chrysler/FCA knew of the hazard the rear-mounted tanks presented but worked to delay the safety recall even as the death toll from fatal fires continued to climb. 
To this day, FCA argues that the recalled vehicles are safe and claims they have a lower per-mile fatality rate than similar models.
---