---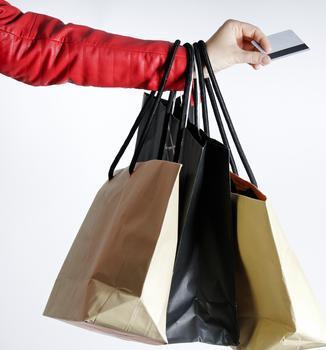 A ruling by the Massachusetts Supreme Court is the latest obstacle to the commonplace practice of retailers asking consumers for their Zip codes at check-out.
In a case against Michaels Stores, the court ruled that Zip codes are personally-identifiable information. Similar rulings in California and elsewhere may soon make retailers think twice about the practice, since this could easily be the first of an endless series of expensive lawsuits filed by consumers.
The court's ruling came in a class action case on behalf of plaintiff Melissa Tyler, who charged that by collecting her Zip code when she paid with a credit card, the crafts store was violating a state law that prohibits merchants from requiring personal information when paying with a credit card.
Consumers and privacy advocates have recently become energized about the widespread practice, which many had previously assumed was part of the credit card authorization process. In fact, it is usually a market research effort.
By getting the consumer's Zip code and combining it with the name, credit card and purchase data from a single transaction, a retailer or database marketer can in many cases find the consumer's address and phone number and, often, a wealth of other information that is already in the massive marketing databases that retailers both subscribe and sell to.
In many cases, the retailers are actually being paid for the data they gather from their customers.
Online merchants, of course, already gather all this information. It's pretty hard to ship a package with having the Zip code, after all.
Attended vs. Unattended
Many consumers have come to accept the practice because they are routinely asked for their Zip code when buying gas from an automated pump. However, the two cases are entirely different.
Buying gas from an automated pump is regarded by credit card companies as an "unattended" purchase, meaning you don't actually hand your card to anyone. It's similar to entering a PIN when you use your debit card to withdraw money from an ATM -- or to buy gas, for that matter. If you use a debit card for a gas purchase, the system will usually ask for your PIN.
But buying an item at a bricks-and-mortar retailer is an entirely different matter, since you physically hand your card to the cashier or swipe it on a terminal at the check-out desk in the presence of the clerk. This is regarded as an "attended" transaction and as long as the card is valid and there is no trouble with the account, it should be approved by the credit card company without requiring any other information.
What to do
A few years ago, bricks-and-mortar stores were routinely asking consumers for their phone numbers but most stopped when consumers and privacy advocates complained.
As for Zip codes, consumers should expect to provide them for automated purchases like the gas example discussed above but otherwise, there should be no reason for a merchant to collect the information and consumers are well within their rights to refuse.
If asked for your Zip code, the simplest response is to politely ask if it is required. If the clerk says it is, you can politely ask him or her to confirm that with the store management.
Better yet, you can put your merchandise down and politely walk away. Consumers have the ultimate power in nearly every transaction, after all. You are always free to take your business elsewhere and then post about it on Facebook, ConsumerAffairs and everywhere else.
---