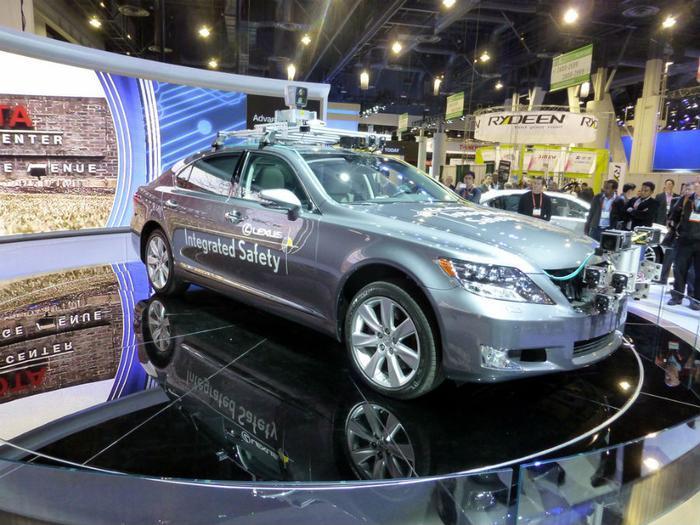 In the past, the annual Consumer Electronics Show (CES) in Las Vegas was simply a showcase for the latest consumer gadgets.
Visitors could see things like personal digital assistants (PDA), the latest developments in VCRs, and even the newest solar-powered calculators. These shows were a launching pad for products that never made it off the pad, as well as those that became part of everyday life.
In recent years, CES has almost seemed like an auto show. Carmakers have showed up to display the increasing integration of technology into their vehicles.
Honda says it will showcase its vision of a redefined mobility experience, with an emphasis on artificial intelligence and robotics. Cars, after all, are beginning to drive themselves, so the technology has less to do with the infotainment system and more to do with the base operating system.
Honda promises to reveal how its technology could ultimately reduce traffic congestion.
Hyundai teaming with Google
Hyundai, meanwhile, is partnering with Google on its Blue Link Agent, which works with Google Assistant. Using voice commands, consumers will be able to start their Blue Link-equipped Hyundai and set the temperature control before leaving the house.
Karl Brauer, executive analyst for Kelley Blue Book, says CES has begun to rival major auto shows as a venue for the latest automotive developments.
"With the race for the autonomous car in full sprint, everyone expects CES to unveil the latest developments in self-driving capabilities," Brauer said. "We'll also hear plenty on that subject from traditional automakers and tech companies, both of which are jockeying for bragging rights at leading the race."
Rolling computers on wheels
As cars become rolling computers on four wheels, Airbiquity promises to reveal its latest innovation in over-the-air (OTA) software and data management, which keeps connected vehicles up to date, much as PCs must constantly be updated to make sure they run properly.
"As more and more connected vehicles are enabled to receive OTA software updates—as well as export operational and driving behavior data—automakers will need a way to efficiently manage the increasing complexity of doing OTA for millions of vehicles with a multitude of electronic components, systems, and software files from numerous suppliers," the company said in a statement.
Also expect to see the latest developments in self-driving technology, as nearly every automaker has embraced the idea that humans will eventually become passengers only, and not drivers. Michael Harley, senior analyst for Autotrader, says CES is marking the passing of eras, as old fashioned cars become automated digital devices.
"It's no surprise that CES, the world's largest consumer technology show, will be the global stage to premier tomorrow's automotive wizardry," he said.
Harley says he expects to see advancements this week that will bring "the automotive industry one-step closer to the eventual removal of the steering wheel."
CES runs from January 5-9 in Las Vegas.