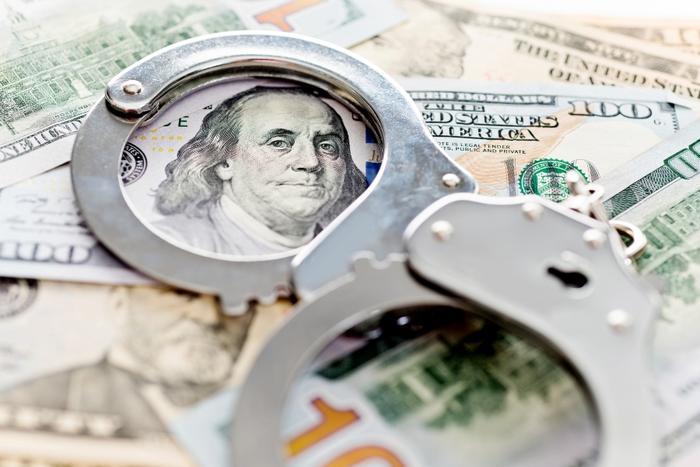 As of this week, only 80 million of the 140 million Americans eligible for the government stimulus check received their money. The Identity Theft Resource Center (ITRC) says that could make concerned Americans more vulnerable to a growing number of stimulus payment scams.
The Treasury Department's inspector general for tax administration reports that scammers have been posing as IRS agents to prey on people who are unsure how they will get their stimulus check payment.
The ITRC reports that consumers are receiving spam emails designed to look like they are coming from the IRS. These emails might suggest there was a problem sending you the cash payment and may request personal information -- such as a Social Security number -- to rectify the problem.
If you receive such a message, the ITRC says you should ignore it. It is not a legitimate communication from the government. The IRS will not contact you asking for personal information," the group says. "If you receive a phone call, email, or text from someone claiming to be the IRS, it is a scam."
Scams are increasing
Unfortunately, all types of identity theft appear to be increasing during the coronavirus (COVID-19) pandemic. Hiya, a call-screening app, recently reported a surge in robocalls pushing stimulus-related scams.
The company's analysis of calls shows these scams increased 844 percent from the week of March 16th, when the scams first appeared, to the week of March 23rd. They increased another 78 percent the week of March 30th and an additional 48 percent the week of April 6.
Here's what consumers need to be aware of:
A caller claiming to be from the government and needing bank information to make a direct deposit. The government does not make these calls. If the IRS does not have your direct deposit information, it is up to you to provide it. They won't call you.

A caller claiming to be from the government saying they need your Social Security number in order to make the payment. Really? They're the government, they already have that piece of information.

Other scams like fake companies or government agencies offering loan forgiveness or loan advances if the individual forfeits their stimulus check. Another scam involves fake government agencies claiming an individual's SSN is no longer active/valid. 
If you want to check on the status of your payment, you can do so on the IRS website.
The best course of action is patience. The payment will come at some point. Just remember that neither the IRS nor the Social Security Administration (SSA) will call you. They just don't do it.
If you get a call from someone who claims to be from either of these agencies and they are requesting personal information, they're scammers. Just hang up.