---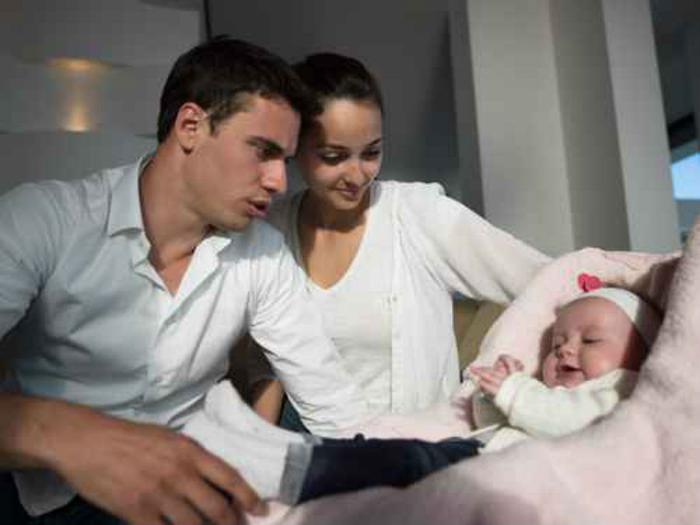 The initial time period after having a baby is one of the most stressful and important times for new families. Physical and mental recuperation are very important to the health of the parents, but it is also a decisive time in a new baby's development.
The United States as a whole lags behind other nations when it comes to the amount of time off that parents can expect to be granted, but several companies are making headway with changing that stigma.
Increasing leave time
Many businesses are still on the edge of changing maternity leave in the U.S. The Virgin Group, for example, provides tremendous benefits for new parents. The company's current policy allows both parents a year-long period of absence after having a child, but it only applies to their London and Geneva offices in Europe.
While there has been speculation that the policy may also apply to their U.S. offices in the near future, the company has not committed itself to that.
Sir Richard Branson, who founded the company, introduced the new policy in June in order to reward employees who have been with the company for longer periods of time. New parents who have been with Virgin for four years, including adoptive parents, receive their full salary over 52 weeks of parental leave, regardless of gender. Employees with fewer than two years of service will still receive some benefits, but not nearly as much as their more tenured peers; they can expect to receive 25 percent of their pay instead of their full salary.
Some large U.S. companies, however, have already started to lead the way with their own generous leave policies. Microsoft, for example, has just announced an update to its maternity leave policy. It will come into effect in November, and offers new mothers the chance to take 20 weeks of paid leave after having a new child. Non-birth parents, such as couples who choose to adopt, can take up to 12 weeks of paid leave.
Netflix has also created a new family leave policy. It allows both parents to take as much time off as they want within the first year of having a new child. Employees will have the option to return to work part time or to come back full time whenever they want. If new parents find that they've gone back to work too soon, they will be more than able to take time off again.
Providing incentives
Interestingly enough, Netflix already has a very flexible vacation schedule. They have incorporated an unlimited time-off policy for vacation and sick days that employees can take advantage of.  Management believes that they need to invest in their new talent if they want to keep them.
"Netflix's continued success hinges on us competing for and keeping the most talented individuals in their field. Experience shows people perform better at work when they're not worrying about home," said Netflix chief talent officer Tawni Cranz.
This idea has not been lost on other businesses in the U.S. Many companies are beginning to realize that offering flexibility and more incentives is a good way of attracting skilled workers. In addition to higher salaries, employees are starting to take advantage of increased vacation time, sick days, sabbaticals, and in-company incentives, such as daycare services.
Although these changes are encouraging, they are certainly not the standard in the U.S. Paid time off has been a big political issue this year. President Obama mentioned in his State of the Union address that the U.S. is the only country that does not guarantee paid maternity leave. If companies like Microsoft and Netflix are any indication, it seems like the country is ready for a change. 
---