---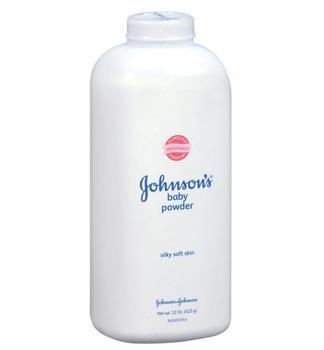 Talcum powder seems pretty inoffensive. It's been around forever, doesn't cost much, and just about everybody uses it at one time or another. But ever since a St. Louis jury ordered Johnson & Johnson to pay $72 million to the family of a woman who died of ovarian cancer, a cloud of controversy has swirled around the company's popular Johnson's Baby Powder. 
The jury's award to the family of Jacqueline Fox, of Birmingham, Ala., followed testimony that the company had been aware of concerns in the healthcare community about a possible link between talcum powder and various cancers but had stepped up marketing of the product to Hispanic and black consumers anyway.
Fox had used Johnson & Johnson Baby Powder for years. She said in a deposition before her death that she had been "raised up on it" and used it to "stay fresh and clean."
The company says it will appeal the verdict and insists the product is safe.
In 2014, a class action sought damages from Johnson & Johnson on behalf of women who did not have cancer but said they should have been warned about the alleged risks. 
Overwhelming body
"Jury verdicts should not be confused with regulatory rulings or rigorous scientific findings," Bloomberg quoted Carol Goodrich, a spokeswoman for Johnson & Johnson Consumer, as saying. "The overwhelming body of scientific research and clinical evidence supports the safety of cosmetic talc."
Imerys Talc America, which supplies talc to Johnson & Johnson, was named in the suit but was not found liable. It also insists the product is safe. "Our confidence is supported by the consensus view of qualified scientific experts and regulatory agencies," the company said in a statement.
More than 1,000 other families are suing Johnson & Johnson over the alleged talcum-cancer link.
Softest mineral
Talc is the softest naturally occurring mineral. It is composed of magnesium, silicon, and oxygen and absorbs odors and moisture naturally. It also often contains asbestos, which is linked with lung cancer when inhaled. Talc is commonly used to treat and prevent diaper rash and is used in cosmetics, paint, paper, and rubber products.
Fox's case is thought to be the first involving a large damage award although there have been other challenges alleging a link between talc and cancer.
In 2013, a federal jury in South Dakota found that a woman's cancer was at least partly caused by her use of talcum powder. Although it did not award damages, the jury said that Johnson & Johnson should warn consumers of the possible cancer risk. 
A Harvard University physician who testified in the South Dakota trial, Daniel Cramer, said that talc was probably a contributing factor in 10,000 cases of ovarian cancer each year. Cramer said he has studied the link for 30 years.
Cramer, a gynecologist and epidemiologist, has authored five studies on the possible link between talcum powder and ovarian cancer and said in a 2014 interview with Lawyers and Settlements that he feels like he's been shouting "Fire!" for years without anyone listening. 
While conceding that studies of talc and cancer have found only a slight link, he says that the "main problem is that most of the studies don't show a so-called dose response ... That is, the longer you use it and the more times you apply it, the greater the risk."
What to do
So is talcum powder safe to use or not? The answer, according to the American Cancer Society, is that any risk is likely "very small."
"Until more information is available, people concerned about using talcum powder may want to avoid or limit their use of consumer products that contain it. For example, they may want to consider using cornstarch-based cosmetic products instead. There is no evidence at this time linking cornstarch powders with any form of cancer," the organization advises.
The International Agency for Research on Cancer classifies the use of talc-based body powder in the genital areas as "possibly carcinogenic to humans."
---