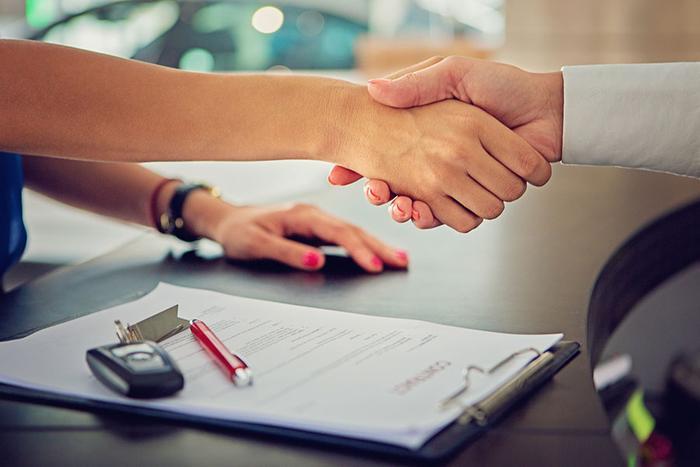 Whether you're a strategic car shopper or just check sales once in a while for good deals, now through December is the time to look for discounts on brands and models with lagging sales.
That's why it may pay to take a look at what Fiat Chrysler and Hyundai-Kia have to offer between now and the end of the year. Both brands had a lackluster October, according to Kelley Blue Book (KBB).
KBB's preliminary numbers show Fiat-Chrysler will finish the month with an 11.1 percent year-over-year decline in sales, despite strong demand for its popular Jeep product. Hyundai-Kia is expected to be down 11.2 percent.
Nissan's sales are expected to be off by 4.9 percent while Honda sales appear to be nearly flat, down less than one percent.
Strong month for Volkswagen.
All other automakers are expected to see their sales for the month rise, led by Volkswagen, which appears to be recovering from 2015's diesel emissions cheating scandal. KBB puts VW's October sales at an 11.7% gain, increasing its U.S. marketshare by a half a percentage point.
Toyota sales are expected to be 6.3 percent higher while Ford sales appear to have risen nearly four percent.
While consumers in search of the best deal often find satisfaction by going for a slow-selling brand, the Houston area serves as a major caveat to that theory. Just about all dealers in Southeast Texas are reporting strong sales, due to Hurricane Harvey.
Strong sales in Houston
Thousands of consumers are replacing their flooded vehicles, and KBB analyst Tim Fisher says those sales were enough to move the needle nationally, keeping a slight decline in auto sales from being worse. In other parts of the country, he's already seeing signs of increased incentives to attract consumers to new car showrooms.
"Even with production cuts this year, incentives are on the rise and have reached 11 percent of average transaction prices," Fisher said. "This is an indicator that new-vehicle demand is still contracting, and production cuts could be on the horizon to prevent oversupplies."
Sometimes it's the type of vehicle that can influence whether or not you'll find a flexible dealer. In you have your heart set on a small SUV, the dealer might not have much wiggle room, since this segment remains red hot. Small SUV sales are up 10 percent from last October and make up 18 percent of the market, according to KBB.
Instead, consumers might find more attractive deals on midsize sedans, a category that has lost market share for five straight years.
By focusing on unloved brands and categories, consumers can take advantage of attractive financing and cash-back incentives, as well as more money on trade-ins.
After the final accounting, KBB expects October overall new car sales to be down two percent from last October, but off nearly 12 percent from September.