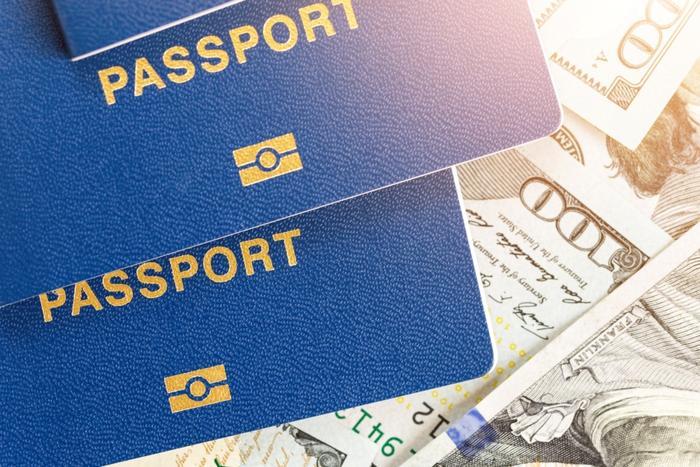 As consumers prep for summer vacation, they've got plenty on their hands. There are changes arising from the grounding of the Boeing 737 Max, travel alerts for 57 countries, the need to find the safest airline, figuring out how to keep the kiddos entertained at the airport, deciding whether to check a bag or carry it on, and navigating whatever hoops are necessary if a traveler wants to bring along a pet or an emotional support animal.
While all of these are important from a safety standpoint, travelers continue to look for better all- around give-and-take from the airlines.
Where do we start? How about transparent pricing? The Washington Post reported on Friday that when it comes to laws that protect the consumer -- and make them happy -- travelers continue to be second banana.
"In recent years, efforts to make those things happen have met with mixed results," writes Post columnist Christopher Elliott.
"Consumer advocates such as John Breyault, Vice President, Public Policy, Telecommunications, and Fraud at the National Consumers League, (NCL) are pushing for legislation that would relieve one of the biggest pain points for travelers: out-of-control add-on fees, known in airline-speak as 'ancillary fees.' The legislation is called the FAIR Fees Act, and it nearly passed last year."
In a nutshell, the FAIR Fees Act was crafted to "prohibit air carriers from imposing fees that are not reasonable and proportional to the costs incurred by the air carriers, and for other purposes."
The bill received bipartisan support in the U.S. Senate, but it couldn't make it over the hump (and deep pockets) of airline lobbyists, so it stalled.
Frequent flyer miles -- a recipe for deception?
If you've tried to book a flight using miles and gotten frustrated by the process, there's something else Breyault would like you to know.
"By some estimates, there are more than 20 trillion frequent flyer miles that go unused. Consumers looking to use some this summer to fly, however, need to be aware that airlines have practically free reign to change the value of their miles," Breyault told ConsumerAffairs.
"From a flyer's perspective, the flight or upgrade you thought you would be able to buy with miles today might not be available tomorrow. We think that more attention needs to be paid to frequent flyer programs to see if they are actually getting the great deal that the airlines claim they are. Consumers often choose a flight because they want to accrue miles. But, if they can have no confidence what those miles will be worth in terms of purchasing power down the road, that seems like a recipe for deception to me."
Consumer advocates are not giving up
Undaunted, consumer defenders continue to fight for the consumer. The NCL's most recent effort was a joint letter signed by it and fellow consumer advocates like the Business Travel Coalition, Consumer Federation of America, and FlyersRights.org.
"For years, consumers have had to endure the airlines' imposition of fee after fee for services like seat reservations, checked bags, and ticket changes that used to be included in the basic cost of flying," the letter reads.
"Airlines often claim that the unbundling of fees for these services has reduced the cost of flying. However, it does not take an economist to spot that airlines' rapidly increasing fees far outpace both the rate of inflation and the cost to provide the service."
"There is a new impetus for this," Breyault told the Post. "The latest Aeroflot disaster, in which some passengers grabbed luggage from overhead bins before evacuating the plane, is putting the focus back on added fees, especially for checked baggage."
Hotels are in the crosshairs, too
Ever heard of a "mandatory resort fee"? It's also called a facility fee, destination fee, amenity fee, urban fee, or a resort charge, but you may have fallen victim to it when you go to check out of the hotel and find there's a separate -- and often considerable -- fee in addition to the base room rate.
The American Hotel & Lodging Association (AHLA) says the fee provides a benefit to the consumer -- one that "...ensure(s) guests have what they want and need from their travel experience." Examples would be turn-down bed service, access to the swimming pool, and Wi-Fi.
"They were created in an effort to provide consumers with the best value by grouping amenity fees into one cost. If consumers were charged individual fees for all amenities, the cost would likely be prohibitive," writes the AHLA.
However, the ALHA admits that these fees "are not common practice in the hotel industry" and points to the fact that only seven percent of hotels currently charge resort fees. Those being mainly properties that have more than the usual number of available amenities.
Fighting against the tide of fees
The AHLA's seven percent metric doesn't cut it with the overwhelming number of consumers who are bugged by hidden fees.
The American Society of Travel Advisors (ASTA) told the Post that one of its surveys showed 61  percent of American travelers disagree with resort fees, particularly the ones charged in addition to the advertised price.
"We support transparency in travel pricing," Eben Peck, ASTA's executive vice president for advocacy told the Post. "Hidden resort fees violate that principle."
There's legal action being taken on those fees, too. In 2016, 47 state Attorneys General initiated an investigation into the practice of hotel resort fees, calling Marriott, for one, on the carpet. Wyndham is also part of a lawsuit in Pennsylvania Federal Court for slyly advertising low rates without being upfront about the additional hotel resort fees.
"Other travel industry practices have not been targeted by legislation but should be," Elliot opined. "They include fraudulent rental car repair bills, for example," which would be taken care of via "a comprehensive law that would make frivolous car-rental damage claims illegal."
Unfortunately, there doesn't seem to be a fix that covers everything, but baby steps in the right direction are better than none at all. In Elliott's mind, "a stricter price-disclosure law would address many of them… and end a lot of shenanigans with hotel resort fees and airline ancillary fees."