---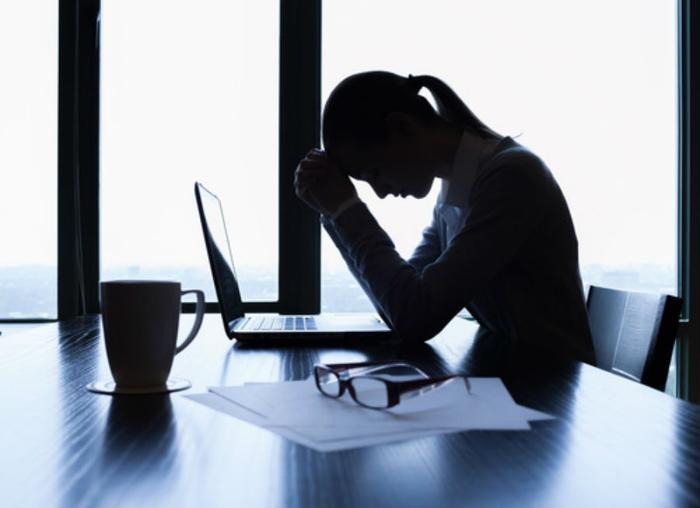 The effects of one's job don't always stay neatly tucked away at the office. Numerous studies have proven that your job can impact your health, even beyond the hours of 9 to 5.
One study found that answering work emails after hours can leave employees feeling depleted, while others have found that feeling control over one's job can help a person stave off work-related stress.
Now, a new study from the Indiana University Kelley School of Business has found that being in a high-stress job with little control over your workflow may send you to an early grave.
15.4% increased risk of dying
To conduct the study, researchers analyzed 2,363 Wisconsin residents in their 60s. At the end of seven years, the team found that participants who had jobs with little control and high demands had a 15.4% higher risk of dying compared to those in low-control jobs with low demands.
"We explored job demands, or the amount of work, time pressure and concentration demands of a job, and job control, or the amount of discretion one has over making decisions at work, as joint predictors of death," said lead author Erik Gonzalez-Mulé, assistant professor of organizational behavior and human resources at the Kelley School.
In contrast to those in low-control and high-demand jobs, employees who held positions in demanding jobs with high amounts of control had a 34% decrease in the likelihood of death.
Gonzalez-Mulé says these findings "suggest that stressful jobs have clear negative consequences for employee health when paired with low freedom in decision-making, while stressful jobs can actually be beneficial to employee health if also paired with freedom in decision-making."
Importance of flexibility
The study underscores the importance of flexibility and discretion in the workplace. The ability to set one's own goals and have a say in how the work gets done could have a positive impact on employees' health, explained Gonzalez-Mulé.
"You can avoid the negative health consequences if you allow them to set their own goals, set their own schedules, prioritize their decision-making and the like," he said, adding that increased flexibility may also translate to thinner employees.
The study found that people in demanding jobs with little control were heavier than those in demanding jobs with a high amount of control.
In explaining why this may be, Gonzalez-Mulé points out that "when you don't have the necessary resources to deal with a demanding job, you do this other stuff. You might eat more, you might smoke, you might engage in some of these things to cope with it."
Restructuring jobs
The study's findings highlight the benefits of job crafting, says Gonzalez-Mulé. Research has shown that job crafting -- a process which gives employees the ability to mold their job into something more meaningful to them -- can create happier and more productive workers.
He notes that in some settings, job crafting may not be feasible. For a construction worker, for example, he explains that it would be "hard to allow them autonomy; there's usually just one right way to do things."
But in some blue-collar jobs, Gonzalez-Mulé says job crafting is very much a possibility. Flex-time and pay based on piece-rate are a few of the ways employers in factory settings can show employees the outcome of their work.
Thanks
Keep an eye on your inbox, the lastest consumer news is on it's way!
Unsubscribe easily whenever you want
---