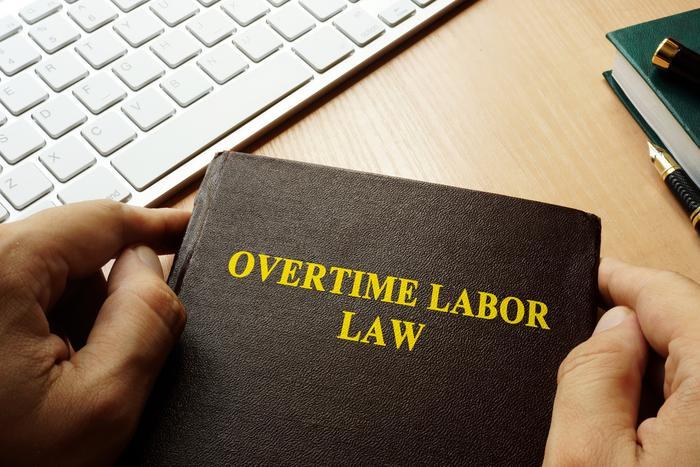 The U.S. Department of Labor on Thursday unveiled a proposal that would make more workers eligible to receive overtime pay under the Fair Labor Standards Act (FLSA).
The proposed rule rewrites the Obama administration's "overtime rule," which was adopted in 2016 but never took effect because it was blocked by a federal judge just a week before it was slated to take effect.
The new rule, if enacted, would mandate that workers who earn less than $35,308 a year ($455 to $679 per week) would be eligible for time-and-a-half pay for all hours worked beyond 40 in any given week. The current threshold is set at $23,660.
"The Department proposes to rescind formally the 2016 rule and propose a new rule that updates the minimum weekly standard salary level to reflect growth in wages and salaries, and allow the inclusion of certain nondiscretionary bonuses and incentive payments to count towards up to 10 percent of the standard salary level," the DOL said in its proposal.
Instead of allowing the threshold to rise automatically with inflation, the new rule would require that the DOL update the threshold at its discretion every four years.
"This would provide clarity and help workers and employers by having a regular and orderly process for future changes," the DOL wrote.
Expanding overtime eligibility
The proposal would bring overtime eligibility to 1.1 million additional workers. By comparison, the rule proposed by former President Barack Obama that was invalidated by a federal judge would have have brought overtime eligibility to 4.2 million workers.
"Our economy has more job openings than job seekers and more Americans are joining the labor force," Labor Secretary Alexander Acosta said in a news release. "... Today's proposal would bring common sense, consistency, and higher wages to working Americans."
In a statement, Heidi Shierholz, the DOL's chief economist under former President Obama and current director of policy at the left-leaning Economic Policy Institute, criticized the Labor Department's weakened criteria for overtime eligibility.
"This administration is effectively turning its back on millions of workers. Trump and his cabinet are again siding with corporate interests over those of working people," Shierholz wrote.