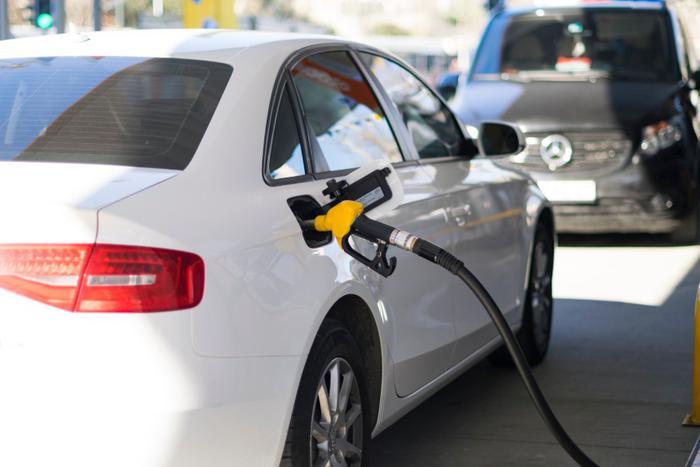 Gas prices remained largely unchanged this week in spite of storm damage in the Gulf of Mexico and an approaching holiday weekend. Labor Day travelers should find prices at the pump about 34 cents a gallon less than last Labor Day weekend.
The AAA Fuel Gauge Survey shows the national average price of regular gasoline is $2.22 a gallon, just a penny less than last Friday. The average price of premium is $2.82 a gallon, the same as last week. The average price of diesel fuel is $2.42 a gallon, a penny cheaper than last week.
The Memorial Day and Independence Day weekends saw far fewer motorists on the road than in years past but more people may hit the road over the Labor Day weekend. 
"For several weeks, we were all staying home per orders from our governors, but now with many restrictions lifted more people are willing to venture out, but still close to home," said Roger Block, president of Travel Leaders Network, a national travel agency.
The firm says 50 percent of travel requests submitted through the TravelLeaders.com website are for travel options between Fall 2020 and year's end.
Car buying could impact fuel prices
New research from Cars.com shows nearly 60 percent of Americans plan to travel this Labor Day weekend, nearly double the number compared to Memorial Day. The overwhelming majority say they plan to drive.
Because of that, Cars.com predicts car dealers will get visits this weekend from many of the people who aren't on the road.
"We have tracked consumer sentiment about car buying and travel habits during the pandemic for months now — and our findings continue to show that more and more people are turning to car ownership because of the safety and freedom it provides," said Kelsey Mays, senior consumer affairs editor, Cars.com. "And, interestingly enough, this new generation of buyers - many who previously did not own a car, particularly in urban areas - are looking at sedans over the typically popular SUVs or crossovers as their vehicle of choice."
All of this could impact fuel prices down the road, causing demand to rise faster than expected. AAA points out that gasoline demand spiked in the last week and refinery operations in the Lake Charles, La., region are still down after Hurricane Laura stormed through the region late last month. So far, however, it's had little impact on prices at the pump.
The states with the most expensive gas
These states currently have the highest prices for regular gas, according to the AAA Fuel Gauge Survey:
California ($3.24)

Hawaii ($3.23)

Washington ($2.83)

Oregon ($2.67)

Nevada ($2.69)

Alaska ($2.55)

Pennsylvania ($2.52)

Utah ($2.48)

Idaho ($2.46)

Colorado ($2.36)
The states with the cheapest regular gas
The survey found these states currently have the lowest prices for regular gas:
Mississippi ($1.88)

Louisiana ($1.91)

Texas ($1.91)

Arkansas ($1.92)

Alabama ($1.93)

Oklahoma ($1.93)

Missouri ($1.93)

Tennessee ($1.98)

South Carolina ($1.99)

Kansas ($2.01)