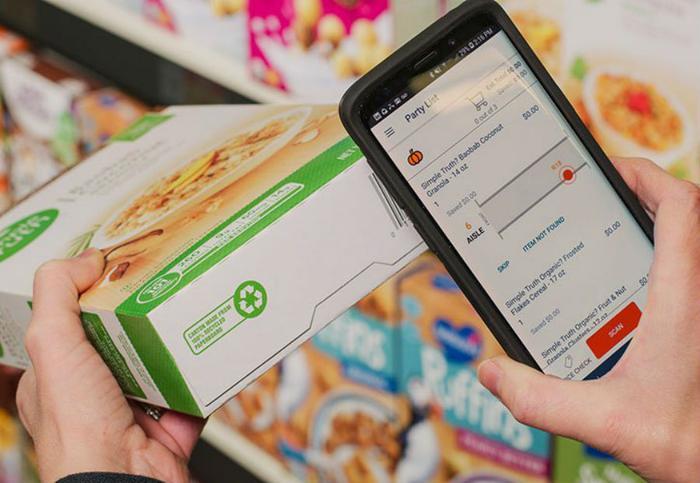 In an effort to compete with Amazon and Walmart, Kroger and Microsoft are teaming up to create grocery stores filled with automated features intended to save shoppers time.
The companies announced on Monday that their collaboration will yield "grocery stores of the future," with digital shelves, price tags, and advertisements.
Two pilot stores will be built in Ohio and Washington State, near each company's headquarters. At these stores, customers using Kroger's Scan, Bag, Go self-checkout app will be guided through the store to items on their shopping list.
As the customer nears the aisle and approaches a particular item on their list, a "personal avatar — like a banana or an avocado —will light up that directs them to the right one," according to Bloomberg. "They'll scan the item to check out, and the system will route the customer to the next item on their list."
Through its partnership with Microsoft, Kroger will be able to display digital tags instead of paper price tags and advertisements, which will help the grocery chain save money. Going digital will also be a time-saver for store associates, since it will eliminate the need for employees to change prices manually.
Competing with Amazon
In recent months, Amazon has made it clear that it's diving headfirst into the world of automated grocery stores. In September, reports surfaced that the e-commerce giant may open as many as 3,000 of its cashier-less Amazon Go stores by 2021.
Walmart has also been experimenting with the use of technology to make shopping easier for customers. In October, the retailer opened its first cashier-less store in Dallas, Texas. Sam's Club Now relies on scan-and-go technology, as well as an app that makes it possible for customers to pay for items on their phones.
To stay ahead of the competition, Kroger has been working with companies such as electric vehicle startup Nuro, Ocado, and Walgreens to speed up grocery delivery and pickup and deploy digital tools to bolster its network of physical stores.
With the help of Microsoft, Kroger now says it's building a "seamless ecosystem driven by data and technology to provide our customers with personalized food inspiration."
"Our partnership brings together Kroger's world-class expertise in the grocery industry with the power of Azure and Azure AI," Satya Nadella, CEO of Microsoft, said in a statement. "Together, we will redefine the shopping experience for millions of customers at both Kroger and other retailers around the world, setting a new standard for innovation in the industry."