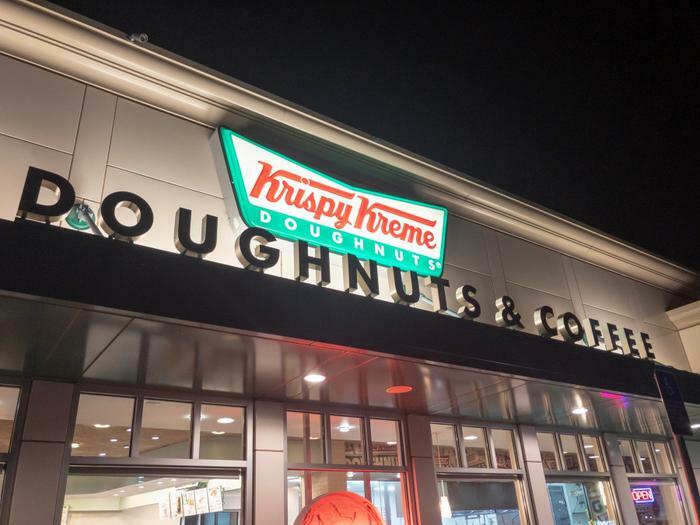 The Red Cross says it is facing its worst blood shortage in more than 10 years. To help, Krispy Kreme is offering free donuts to people who make a blood donation between now and the end of the month.
People who donate blood through the end of January can receive a free Original Glazed dozen donuts by showing either their donation sticker received when they donated or confirmation of their donation on the Red Cross blood donor app.
"We're grateful for all that the American Red Cross does for our country and we want to help them," said Dave Skena, Krispy Kreme's chief marketing officer.
Skena said the company is encouraging all of its employees who are able to donate blood to do so. Blood supplies have dropped sharply since the start of the COVID-19 pandemic because many blood drives were canceled.
The Red Cross says blood donations are down 10% since March 2020, and that high school and college blood drives have plunged by 62% during the pandemic.
Recently, winter storms in many parts of the country have made it harder to hold blood drives, contributing to the growing shortage. That's forced the Red Cross to limit certain blood product distributions to hospitals depending on current inventories.
Not enough blood to meet demand
Doctors have been forced to make hard decisions about who receives blood transfusions and who goes on the waiting list. First in line are trauma patients and those battling chronic illnesses like cancer and sickle cell disease. 
"The Red Cross is grateful to Krispy Kreme for helping us thank our generous blood donors who are stepping up to help restock hospital shelves for patients in need during this historic crisis," said Paul Sullivan, senior vice president of Donor Services for the American Red Cross. 
It's not the first time the donut franchise has offered consumers an incentive to promote health. Last year, Krispy Kreme offered a free glazed donut to customers who showed proof of vaccination against COVID-19.
But to sweeten the deal, that offer was good for the entire year – meaning consumers could a free donut every day until Dec. 31.