---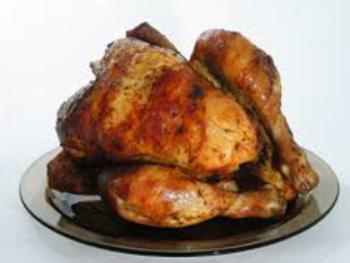 A new study finds that kosher chicken may harbor up to twice as much antibiotic-resistant E. coli as poultry raised conventionally, despite the common belief that kosher meat is safer than other types.
Northern Arizona University researchers said that between April and June 2012, they bought 213 samples of raw chicken from 15 retail locations in New York City among four categories: conventional, organic, raised without antibiotics (RWA) and kosher. They screened each sample for E. coli and then tested that E. coli's resistance to 12 common antibiotics.
The results were a little surprising, said lead author Jack Millman: Resistance rates were lowest among RWA chicken meat, while conventional and organic had virtually the same frequency. Kosher chicken, on the other hand, had nearly twice as much resistant E. coli as conventional and organic.

The findings may also be surprising to consumers who buy kosher foods because they think they're healthier, which actually turns out to be the major portion of the market. A survey cited by The New York Times in 2010 found that 62% of those who buy kosher foods do so for quality reasons, compared to only 15% who do so for religious reasons.
Since kosher food production is governed by religious doctrine, it doesn't necessarily reflect scientifically-accepted standards. The ancient Jewish laws that govern kosher food production don't, obviously, say anything about use of antibiotics.
Chicken sold as RWA -- raised without antibiotics -- on the other hand, must never have been exposed to antibiotics at anytime in its life, while organic chicken can be given antibiotics in the first 24 hours of its life.
---