---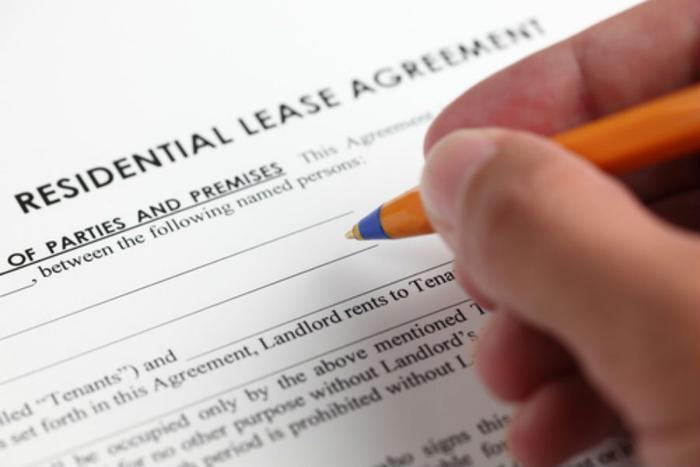 If you rent your home, you almost certainly were required to give the landlord a security deposit before moving in.
The deposit is to cover damage and back rent but is generally expected to be returned to the tenant at the end of the lease. These deposits are often the most common source of disagreement between tenant and landlord.
A case in New York highlights this conflict. New York Attorney General Eric Schneiderman began an investigation when he began to get complaints about a particular landlord in St. Lawrence County who rented apartments to students attending Clarkson University and SUNY Potsdam.
Not following the rules
Schneiderman said the investigation revealed a large number of complaints that the deposits were not returned, and that they were often kept in the landlord's personal account, rather than a separate interest-bearing account. In the wake of the probe, the landlord agreed to a settlement with the state that involved changes in the way he handled security deposits.
"Tenants have a right to their own hard-earned money," Schneiderman said in a release. "Likewise, landlords have an obligation to follow the law and not treat security deposits like personal funds. Landlords who fail to uphold that obligation will be held accountable."
Where you live matters
Different states have different rules regarding how landlords must treat security deposits. Before signing a release, it is a good idea to familiarize yourself with your state's laws in this area.
While state requirements may vary a bit, FreeAdvice.com, a legal advice website, says in general landlords must return a security deposit within a specific time after the tenant moves out. If the landlord keeps all or a portion of the deposit, the landlord must give the tenant an accounting and list the reason.
Tenants sometimes confuse the security payment with the last month's rent. That's not what it is. You can't simply skip the last month's rent, assuming the deposit will cover it. It won't.
Unless the landlord has specifically collected the last month's rent, in addition to the security deposit at the beginning of the lease, you'll have to make the final rent payment and then wait for the return of your deposit.
What you can do
The best way to make sure you get your deposit back is to leave the property in as good a condition as you found it. Every state allows landlords to charge for damage that is beyond normal wear and tear.
It is always a good idea to create a photographic record of the property before you move it. At the very least, you should do so once you have moved out.
If the landlord refuses to return your deposit for an unfair reason, or does not abide by the time period specified in the law, you have legal recourse.
Legal website Nolo.com has this resource, including advice on how to take your landlord to small claims court.
---