---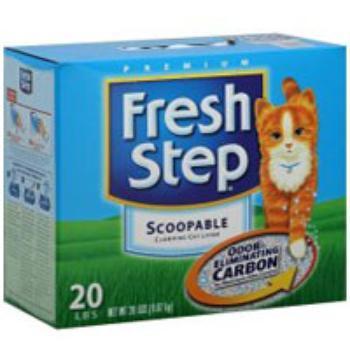 Consumers are lining up against Clorox in its epic kitty litter battle with competitor Church & Dwight. It all started back in 2010 when Clorox began claiming in its ads that its carbon-based Fresh Step was better at killing litter box odors than C&D's baking soda-based product Super Scoop.
C&D sued Clorox, challenging the accuracy of its claims and won an injunction that blocked Clorox from continuing the ads.
Now consumers want a piece of the action and a federal judge has allowed the consumers' suits to go forward, Courthouse News Service reported.
Suits filed in California, Florida, New Jersey, New York and Texas have been consolidated in the Northern District of California, where Clorox moved for dismissal, saying the consumers had not shown they suffered any injury and had not shown that Clorox's product didn't perform as well as C&D's.
But U.S. District Judge Samuel Conti left several claims intact, saying that if Fresh Step is in fact inferior to Super Scoop, it is "irrelevant" that the plaintiffs did not "experience that inferiority first hand."
Conti said the court must also seriously consider the studies C&D performed.
"At this stage, the court must take all well-pleaded, factual allegations as true," Conti said. "According to the complaint, C&D studies show that baking soda-based cat litters are objectively better at reducing cat odors than Fresh Step. The notion that one cat litter is objectively better at fighting odors is not implausible. Indeed, that is the very claim that Clorox makes in its own advertisement. In sum, Clorox's arguments raise factual issues that are not suitable for determination on a motion for judgment on the pleadings."

---