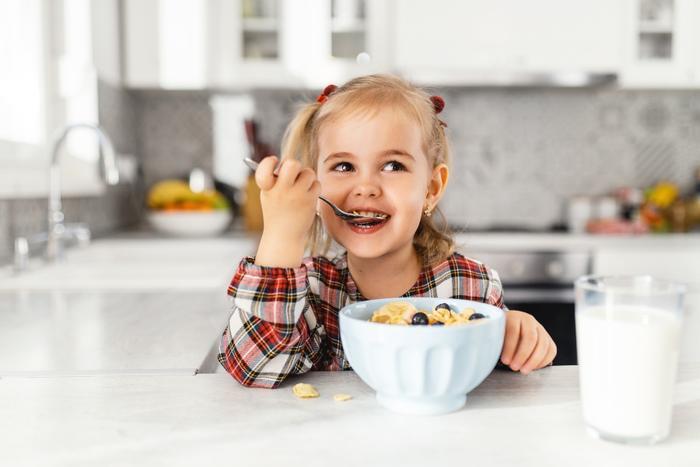 While researchers have previously found health implications associated with skipping breakfast, a new study has discovered that it can also affect kids' performance in the classroom. 
Researchers from the University of Leeds found that kids are more likely to perform poorly on standardized tests when they skip breakfast.
"This report provides impressive evidence that eating a healthy breakfast improves a child's educational attainment, which supports our own findings of improvements in a child's concentration in class, readiness to learn, behaviour, and punctuality," said researcher Nicola Dolton. 
Maximizing children's performance in the classroom
According to Dr. Katie Adolphus, the researchers wanted to pursue this study because of the "growing problem of food poverty" in the U.K. Though all students receive lunch at school, breakfast isn't part of the school day. That means that kids don't usually have a meal until lunchtime if they don't eat breakfast at home.
To understand the effect that skipping breakfast can have on kids throughout the school day, the researchers surveyed nearly 300 students. They compared the survey responses with students' performance on a standardized test in the U.K. that all students take in high school. 
Nearly 30 percent of students were found to be skipping breakfast regularly, and this proved to be a huge detriment to their test scores. The researchers say these students scored over 10 points lower than their peers who were eating breakfast. 
These findings are certainly cause for concern, as they highlight the huge impact that breakfast can have on students' academic outcomes . However, it's important for consumers to encourage their children to sit down for breakfast each morning and for legislators to do their part in making breakfast accessible for kids in school. 
"This study is a valuable insight, reinforcing the importance of breakfast in boosting pupils' academic attainment and removing barriers to learning," said researcher Alex Cunningham. "Education is crucial to a child's future and escaping poverty, therefore ensuring every child has access to a healthy start to the day must be a priority.