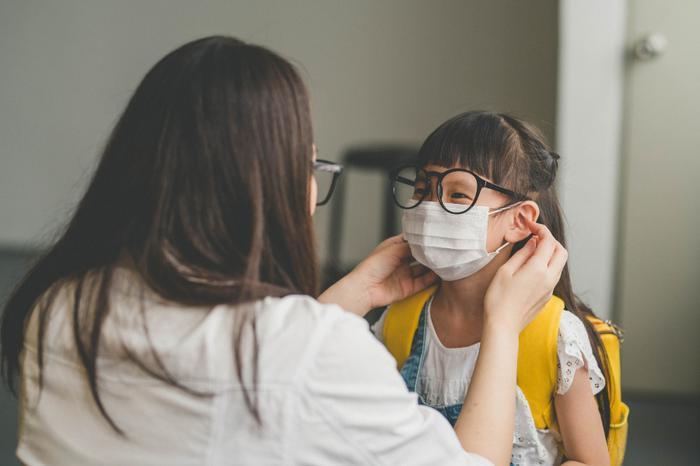 A new study conducted by researchers from the Murdoch Children's Research Institute identified two key factors that have been linked with protecting kids from severe cases of COVID-19: differences in immunity and blood vessel make-up. 
Though childhood cases of COVID-19 have been on the rise, those cases haven't been as severe as those in older consumers -- even for kids who are immunosuppressed and are prone to severe infections. According to the researchers, this is because kids have certain benefits working in their favor. 
"Children have a stronger innate immune response, which is the first-line defense against COVID-19," said researcher Dr. Petra Zimmerman. 
"Another important factor is 'trained immunity' which primes innate immune cells after mild infections and vaccinations, leading to a type of 'innate immune memory,'" she added. "Children infected with COVID-19 often have co-infections with other viruses. Recurrent viral infections could lead to improved trained immunity, making kids more effective at clearing COVID-19." 
The biological differences between kids and adults
The researchers analyzed a great deal of COVID-19 literature to better understand why older adults are much more likely to experience the most severe cases of the virus. 
The researchers learned that several factors contribute to kids' protection against severe cases of coronavirus. For starters, older people are more likely to suffer from other conditions like obesity or diabetes, which have been found to exacerbate COVID-19. They also found that kids have higher levels of vitamin D than adults, and the anti-inflammatory properties in the vitamin have been associated with reducing the severity of the virus. 
The researchers also learned that different levels of bacteria live in kids versus adults, which can also serve as a protective agent for children. 
"The microbiota plays an important role in the regulation of immunity, inflammation, and in the defense against illnesses," said Dr. Zimmerman. "Children are more likely to have viruses and bacteria, especially in the nose, where these bugs might limit the growth of COVID-19." 
Finally, the study revealed that younger, healthier blood vessels give kids another added layer of protection against severe COVID-19 cases. 
"We know pre-existing blood vessel damage plays an important role in COVID-19 severity and can lead to blood clots, causing strokes and heart attacks," Curtis said. "COVID-19 can infect these endothelial cells and cause blood vessel inflammation. The endothelium in children has experienced far less damage compared with adults and their clotting system is also different, which makes children less prone to abnormal blood clotting." 
Though these findings helped to uncover the biggest differences between kids' and adults' COVID-19 cases, the researchers hope that more work is done in this area that seeks to discover more comprehensive treatment options for consumers of all ages.