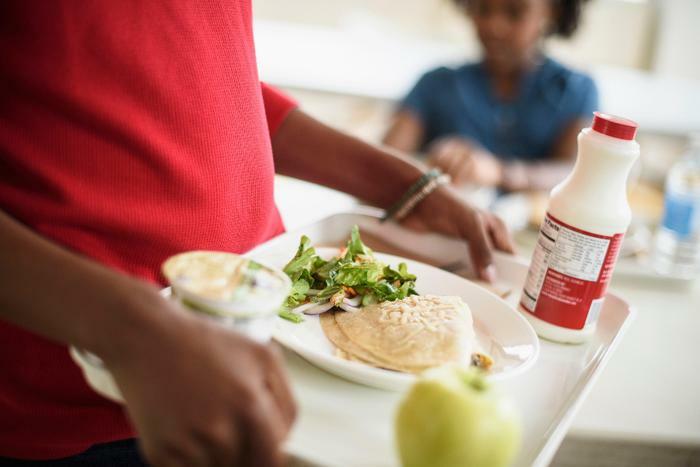 While fruits and vegetables may not be kids' favorite foods, a new study has suggested some ways that parents can try to get them to eat more of these staples. According to researchers from Penn State, kids are more likely to eat fruits and vegetables when their plates are at least half full with these foods.
"For most foods, kids will eat more when served larger portions, so we wanted to test whether increasing the amount of fruits and vegetables that are served over five days would increase intake," said researcher Liane Roe. "We also wondered whether substituting produce for other foods would increase intake more than simply adding extra fruits and veggies." 
Starting healthier habits
The researchers analyzed more than 50 children between the ages of three and five who were enrolled in Pennsylvania child care centers. Over the course of five days, the children were given all of their meals and snacks at different times in the day. In one trial, fruit and vegetable portions increased by 50%; in a second trial, fruits and vegetable amounts increased by 50% while all other foods decreased by equal weights. 
The researchers learned that both of these methods were successful in getting children to eat more fruits and vegetables. However, there were different outcomes for fruits and vegetables between the different strategies. 
When the children were given more produce on their plates, fruit intake went up 33% and vegetable intake went up 24%. On the other hand, when produce was swapped for other types of foods, the kids ate 38% more fruits and 41% more vegetables. 
"When deciding what to feed kids, it's easy to remember that half of the foods should be fruits and vegetables," said researcher Barbara Rolls. "If you start seeing that you're serving too much and have more waste, you could cut back the higher calorie-dense food while adding more produce. Experiment and have some fun trying different fruits and vegetables to see what they like and so you can serve meals with a sensitivity to their personal taste." 
Getting creative with produce
While it can be a difficult task for many parents to get their kids to consistently eat more fruits and vegetables, the researchers recommend that parents get creative so that they can incorporate more healthy food options.
"Serving fruits and vegetables as a first course or snacks when kids are hungry can boost their intake, as can incorporating them into mixed dishes," said Rolls. "For example, you can blend some cauliflower or squash into sauce for mac and cheese or add fruit puree into a brownie or cake mix. You don't decrease the palatability of the dish, but the kids are eating more produce. You should also encourage them to eat the whole veggies on their own, as well as incorporating them into other foods."