---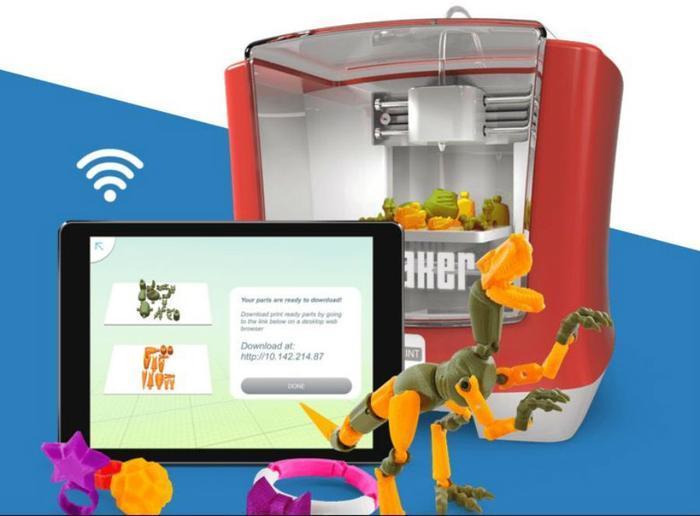 Imaginative kids with a never ending thirst for new toys may find a new ally in Mattel's latest creation: the "ThingMaker." Introduced recently at the New York Toy Fair, the $300 ThingMaker 3D Printer and the ThingMaker Design App will allow children to print their own toys at home.
The ThingMaker 3D printing eco-system is designed to virtually hand over the "keys to the toy factory," says the company. And if the name sounds vaguely familiar, that's because Mattel first debuted the original at-home device maker in the 1960s. (Remember "Creepy Crawlers"?)
Through a collaboration with Autodesk, Inc, the new version of the ThingMaker has been totally reimagined for the 21st century. "In today's digital age, it's more important than ever for families to transcend the digital world and make their ideas real," says Aslan Appleman, senior director at Mattel in a statement.
Focus on creation
What better way for children to bring their ideas to life than the ability to create and print their own toys? Encouraging kids to interact with the toy during the process of creating it was a big theme at this year's Toy Fair, and the ThingMaker is certainly in line with that theme. Kids can create dolls and robots or even wearable items like bracelets and rings; the possibilities are endless. 
Users can either upload design files via Mattel's Design App (which works on Android or iOS devices) or use their own ideas to spawn a creation. When an item is ready for production, designs are sent to the 3D Printer, which prints the parts in batches to be assembled via ball-and-socket joints. All of the toys can be customized with different colors and textures.
The time needed for the 3D Printer to turn out the physical parts can vary. For a smaller item, it can take as little as 30 minutes; for a larger one, it can take between 6-8 hours.
Although the kids can watch the process through the clear window, the ThingMaker's printing door is locked and its printing head is retracted after a job to keep kids from burning themselves. According to USA Today, Mattel is positioning ThingMaker for kids over 13, and it rates printed objects as safe for children three and over.
The printer won't become available for purchase until later this fall, but pre-orders are now being taken on Amazon. Because Mattel's ThingMaker Design App is based on Autodesk's Spark, an open 3D printing platform, the Design App also works with other 3D printers. It is now available and free to download for iOS and Android devices.
---