---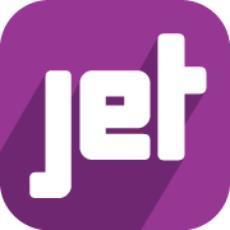 Social media networks and children aren't always the safest combination, but Jet Networks, Inc. wants to change that. The company recently announced the launch of Jet.me, a chat service and social network just for kids under the age of 13.
Unlike other social networks, Jet is compliant with the Children's Online Privacy Protection Rule (COPPA). The app requires both parents to approve their child's friends before kids can share text, photos, videos, or other content.
Parents may rest easier knowing that no real names are made public, and kids can feel secure as they digitally engage with the world. Jenny Mirken, founder and CEO of Jet.me, says the platform offers young digital natives "a new door to the digital world."
Private space
Kids already have the devices and the access, but Mirken says Jet can provide a safe way for kids to access content that "matches who they are and what they love."
Real-life friends aren't the only ones kids can connect with on Jet; brands, causes, and celebrities will also join the private party, provided they are vetted and verified.
"The verified accounts are just like a friend," Mirken told MediaPost. And before a new friend can enter the arena, they must be authenticated by the company and approved by the child's parents.
Role of brands
Entertainment and sports personality brands may be among the first to vie for a space in kids' feeds. Players such as LeBron James, for example, may use the space to connect with and market themselves to young consumers.
Later, the social network may begin to incorporate "branded categories," such as Jet Sports, Jet Music, and Jet Books. Sponsored content will also be in Jet's future, Mirken says.
For now, the COPPA-compliant messaging platform is appealing to parents with its stranger-thwarting precautions. Here are a few of Jet's safety features:
Protected profiles. Only approved friends can see posts or send messages.
No auto-populated search. Kids must know a person's exact Jet username in order to add them as a friend.
Personal data stays private. Profile photos and other personal data will never be displayed publicly on Jet.
Kid friendly and parent aware. In addition to being COPPA-compliant, Jet lets parents regulate their child's online activity. A companion app called Jet Parent enables parents to approve friends and connect to their child. 
---