---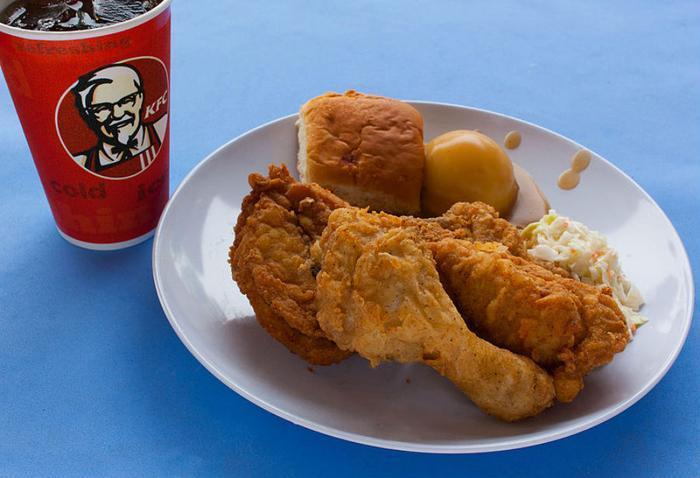 Pizza restaurants deliver to your door. So do many Chinese restaurants. Now, KFC is getting in on the convenience-food market by announcing a partnership with DoorDash for home delivery of chicken dinners.
KFC says the concept will roll out first in the San Francisco Bay Area, Los Angeles, and Orange County. If all goes as expected, the company says home delivery will expand to other cities in the coming months.
The link-up with DoorDash will allow KFC stores to deliver complete meal replacements. As an example of what a family of four might order, KFC suggests its heavily-promoted $20 Family Fill Up, which comes with eight pieces of chicken, two large mashed potatoes and gravy, one large coleslaw, and four biscuits.
"Decades ago, people traveled from miles around to visit Colonel Sanders' original Corbin, Ky., restaurant to taste his now world famous Original Recipe Chicken," said KFC US chief information officer, Chris Caldwell. "Through our partnership with DoorDash, customers will now be able to order an affordable meal combination like the $20 Family Fill Up or individual $5 Fill-Up, or choose from the menu a la carte style."
Reviving Colonel Sanders
KFC, which recently hired a series of popular comic actors to portray Colonel Sanders in television commercials, says there is growing momentum behind all types of on-demand delivery products.
The trial follows DoorDash's successful test and partnership with fellow YUM Brands chain Taco Bell over the summer.
And while pizza and Chinese restaurants that deliver food to customers usually have to hire and manage their own delivery personnel, DoorDash simplifies things for a large chain like KFC. It will be compensated through a delivery charge.
"Just two years ago, DoorDash was in one market and three cities. Today we're in 18 markets, more than 250 cities, and forging strategic partnerships with national brands like KFC," said Tony Xu, CEO and co-founder of DoorDash.  
---