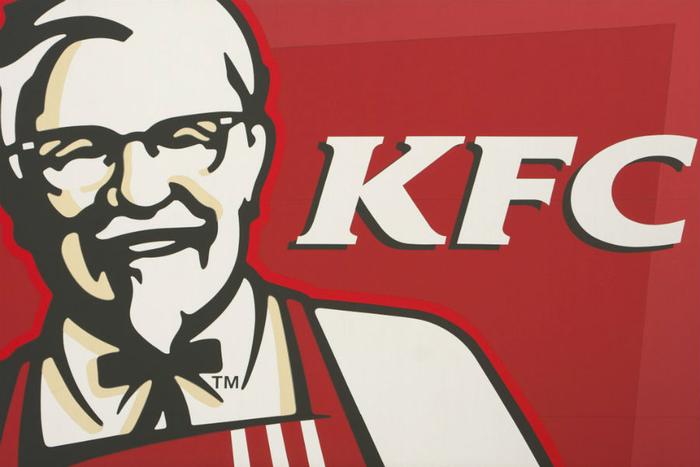 As the cost of tuition spirals to unimaginable new heights, one corporation is offering a solution that will surely come with no regrets for anyone involved.
KFC says that people who name their babies Harland, after founder Colonel Harland Sanders, will have a chance to win money. According to the wording of the press release, however, it may take about 18 years to see the cash. The funds are intended "to go towards their college education, setting them up for future success," an announcement for the contest explains.
There are several other caveats as well. The babies will only qualify for the tuition money if they are born on September 9, the day that Colonel Sanders was born in 1890.  Only one person -- whoever delivers their Harland first on September 9 -- will receive the money. The winner will have to confirm that the baby was actually named Harland by showing a birth certificate.
The full amount that the baby will receive is $11,000 -- enough money to cover exactly one year of tuition at a public university in 2017.
Inspiring the next generation
In-state public schools are the cheapest options for four-year universities in the United States, but even then, students last year were charged an annual average of  $9,650. That figure does not include dormitory costs, textbooks, and other fees.
Regardless, KFC says in a news release that there are other good reasons to name your baby Harland, even if you don't win the money. Harland is a very uncommon name, and KFC doesn't want it to die out completely. The chain says that its founder's name represents the American dream.  
"Harland's grit, passion and fervor are what KFC wants to instill into the next generation," the fast-food chain says in a press release.
"We hope that this birthday celebration honors the Colonel and encourages the next generation of people aspiring to live the American dream," Andrea Zahumensky, KFC U.S. chief marketing officer, said in a statement.
An alternative option to achieving the American dream and getting an education: send your college-aged child to one of the numerous foreign countries that does not charge anything for tuition.