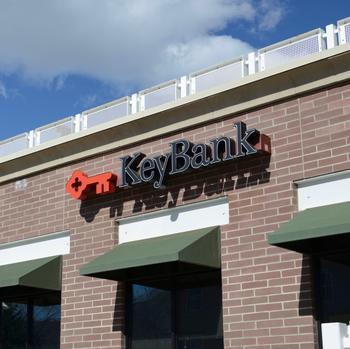 Now that consumers have gotten accustomed to inserting their embedded-chip cards into a credit card terminal instead of swiping, the next trend may be just simply tapping the card on the terminal to record a purchase.
KeyBank is launching Mastercard contactless credit and debit cards, in partnership with Mastercard and FIS. The new cards, which are now being issued to account holders, will allow consumers to make in-store purchases by just tapping the terminal screen. The transaction is encrypted to provide security.
"We know that consumers value convenience and speed, and our new contactless cards make everyday purchases quick and simple, with the confidence that transactions are secure," said Ken Gavrity, head of KeyBank Enterprise Payments. "We're thrilled to offer our customers this easy-to-use and safe way to pay."
Built-in antenna
Contactless cards come with a different kind of chip and a near field communication (NFC) antenna, which transmits data between the card and the terminal, usually in about half the time it takes to make a purchase using cards with the EMV chips.
Sara Rathner, NerdWallet's credit card expert, says the contactless cards are popular in Europe, but U.S. consumers and businesses have been slow to adopt them.
"KeyBank is following other major credit and debit card issuers in offering this feature," Rathner told ConsumerAffairs. "Wells Fargo, Chase, Capital One, and American Express have all started to roll out contactless payment capabilities on their products in the past few years. As more U.S. merchants update their point-of-sale hardware to accept contactless payments, consumers will adopt this faster way to pay in greater numbers."
While consumers may worry about the security of contactless payments, a transaction is secured by using a one-time code rather than your personal information.
"While there's always a risk of your credit or debit card being compromised, you have recourse if you report fraudulent charges to the issuer as soon as possible," Rathner said.
According to CreditCards.com, the U.S. adoption of the EMV chip card as standard may pave the way to wider use of contactless cards. That's because many of the new terminals that accept chip cards also work for contactless cards.
Digital wallets also use similar technology. Once you load your payment information into a digital wallet app, you can pay for purchases by holding your smartphone next to the credit card terminal. An estimated 30 million retailers are equipped to accept digital wallet payments.