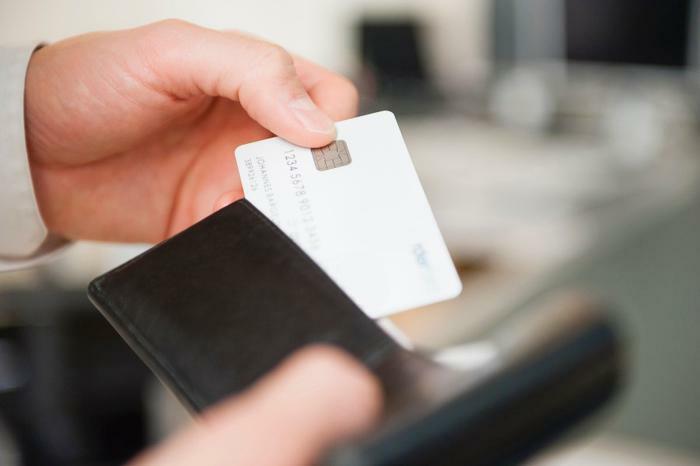 Key Bank reports the number of consumers who have "graduated" from its secured credit card to an unsecured card has doubled over the last year. It's yet another sign that many consumers improved their credit standing during the pandemic.
Key Bank's secured credit card program is designed for consumers with no credit score or a very low one. The consumer deposits an amount of money -- $500 is typical -- and that money serves as the credit limit.
Cardholders use the card for small everyday purchases such as gas and groceries. The balance never goes over the amount of their security deposit. Since the balance stays low, it's easier to get into the habit of paying the balance in full each month.
Key Bank reports its May 2021 graduating class from the Secured Credit Card Program included a record 4,513 clients, double the size of last year's class. Nearly 3,000 people in the program had no credit score when they began. Those with low credit scores saw an increase by an average of 78 points in six months.
'Financial wellness foundation'
"Given the economic uncertainty of the past year, we believe it's more important than ever to help our clients build a strong financial wellness foundation," said Mitch Kime, Key BAnk's head of Consumer Lending and Payments. "The Key Secured Credit Card is just one of the many tools we make available to ensure that clients can see bright financial futures and stay on the path toward their personal financial achievements, starting with sound credit."
The "graduates" may now trade in their secured credit cards for unsecured cards. The deposit they made a year ago is returned when they do so. As long as the cardholders continue to pay their bills on time, their credit scores will continue to rise.
Key Bank's report is in line with other data showing consumers did a better-than-expected job of managing credit during the pandemic. The predicted wave of credit card defaults never materialized. In fact, consumers' credit card debt did not go up as the pandemic swept the country.
Serious delinquencies remain low
A recent TransUnion report found that consumers are performing well more than a year after the pandemic began, as serious delinquency rates remain lower. At the same time, new credit card accounts have risen from their COVID-19 lows.
As unemployment rose to double-digit levels last year, most lenders tightened their standards when issuing personal loans and credit cards. That caused consumers to reduce their spending. 
"Consumers and lenders alike took more prudent measures with their credit use," Matt Komos, vice president of research and consulting at TransUnion, said last month. "Buoyed by government stimulus programs, many consumers used their benefits to remain current on accounts."
Other reports have shown credit card holders are not only paying on time but paying down balances at a record pace. Capital One reported that half of the credit card balances on its books at the beginning of March were paid off completely by the end of the month.