---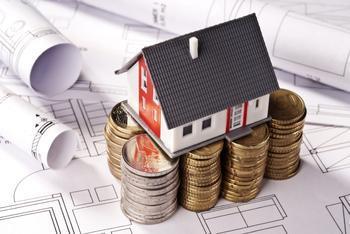 Kentucky law firm Borders & Borders, PLC and its principals are being targeted by the Consumer Financial Protection Bureau (CFPB), for allegedly paying illegal kickbacks for real estate settlement referrals through a network of shell companies.
"The action," said CFPB Director Richard Cordray, "sends a clear message that companies cannot design business structures to hide illegal kickbacks. The CFPB will continue to pursue companies that seek to profit from convoluted arrangements that limit competition and hurt honest businesses."
In its lawsuit, the CFPB contends that the firm and its principals, Harry Borders, John Borders, Jr., and J. David Borders, violated the Real Estate Settlement Procedures Act (RESPA) by operating a network of affiliated companies to pay kickbacks for referrals of mortgage settlement business.
RESPA prohibits giving and receiving kickbacks for referrals of settlement service business involving federally related mortgages. When companies pay kickbacks in exchange for referrals, it can hurt competition and inflate real estate settlement costs for consumers, while creating an uneven playing field that puts law-abiding businesses at a disadvantage.
Defendants respond
Borders & Borders said in a statement that it "would not and did not violate RESPA. This case concerns a number of title agencies that were affiliated with our firm several years ago. The title agencies were 'affiliated business arrangements' that are expressly allowed by RESPA. There were disclosures to every consumer, as required by the statute, and in every instance in which title insurance was issued through the agencies, the consumer approved.
"We note that the CFPB does not allege that there was any consumer harm, or that any consumer paid a penny more for title insurance issued through the agencies in question.
"We are very disappointed by the CFPB's conduct, and we will certainly defend the case vigorously."
Phony profit-sharing alleged
The CFPB complaint charges that Borders & Borders operated nine joint ventures with the owners and managers of local real estate and mortgage broker companies, and allegedly used the joint ownership to disguise illegal kickbacks as legitimate profit sharing.
According to the complaint, when a local real estate or mortgage broker company with a preexisting arrangement referred a homebuyer to Borders & Borders for closing or other settlement services, the law firm would arrange for the title insurance to be issued by the corresponding joint venture. The profits from the joint venture would then be split between the joint venture's owners: the Borders principals and the referring real estate or mortgage broker.
Sham operations
The complaint maintains the nine joint ventures were not bona fide entities and did not have their own office space, email addresses, or phone numbers, and all nine companies shared a single independent contractor who was also an employee of Borders & Borders. Each company only issued title insurance policies for homebuyers that had been referred to and by Borders & Borders, and did no advertising to attract other business.
The companies performed no substantive title work, all of which was instead performed by the staff at Borders & Borders. The CFPB believes the entire arrangement served no significant business purpose beyond acting as a conduit for kickbacks in exchange for referrals.
Borders & Borders PLC received substantial fees for closing services it provided to consumers referred by the brokerages involved in the illegal referral network. The principals received substantial distributions from the nine companies during that period. The CFPB's lawsuit seeks disgorgement of all ill-gotten proceeds from the referral arrangement, and an injunction to stop the defendants from further violating RESPA.
The investigation that led to the lawsuit was begun by the Department of Housing and Urban Development (HUD). After receiving notice of the HUD investigation, Borders shut down the joint ventures. The case was transferred to the CFPB in July 2011 when it was given authority to enforce RESPA.
---