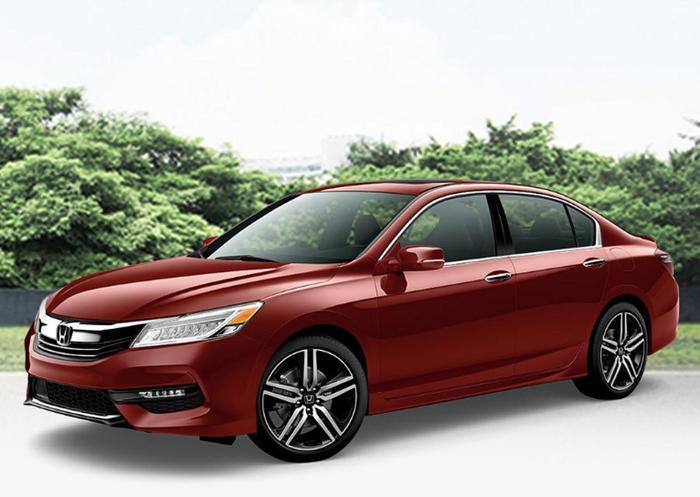 In many cases when a consumer goes car shopping, he or she has pretty much settled on a make and model. What's left is to negotiate the price.
But what if you aren't sure what kind of car you want? Where do you start?
Kelley Blue Book (KBB) suggests you might consider the opinions of its automotive experts. Each model year is subjected to a full range of judging, with KBB editors putting cars into different categories and rating them.
Now, to put all those different categories of vehicles into one manageable list, KBB has reviewed all its awards announcements for the 2017 models and compiled a list of the top 10 most awarded cars.
Among the categories are the "10 Coolest Cars Under $18,000," "Best Family Cars," and "10 Most Comfortable Cars Under $30,000."
Honda is one and two
In the distilled list, Honda holds down the top two spots. The Honda Accord earned the most awards for 2017, including the "Lowest Five Year Cost To Own." KBB says it seemed to be on all the lists.
Second is the Honda Civic, which has driven away with "Small Car Best Buy" every year since the award has been given.
The Jeep Wrangler is third on the list, having previously won in the categories of "10 Most Fun SUVs," and "10 Coolest Cars Under $25,000."
The Hyundai Sonota is fourth, earning points for being one of the "10 Best Sedans Under $25,000. The Kia Optima is right behind, previously named one of the "Best Family Sedans."
The Prius and Prius Prime
The Toyota Prius and Prius Prime have been named as the "Best Hybrid" and "Plug-in Hybrid Cars Under $40,000," and earned "5-Year Cost to Own" awards, placing them at sixth on the list.
At seventh is the Chevrolet Impala, praised in the past for comfort and economy. The Kia Sportage finished eighth, making the "Small SUV Best Buy" list this year.
Honda shows up again at number nine, with the CR-V. It's been chosen as one of KBB's "12 Best Family Cars" and one of the "10 Best SUVs Under $25,000."
The Subaru Impreza rounds out the list, having a "Best Resale Value" award to its credit, not to mention being named one of the "10 Coolest Cars Under $18,000."
Jack Nerad, executive editorial director and executive market analyst for Kelley Blue Book's KBB.com, says the editors drive and review nearly every new car before making out the lists. He said they also evaluated independent data.