---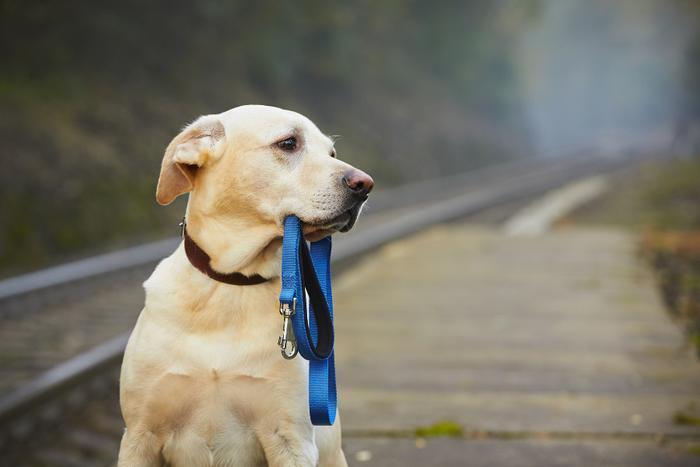 Most people who have dogs would say that they are invested in keeping those dogs safe. Whether because the dog was an expensive purchase from a breeder, or because the dog is considered a member of the family, people believe they are doing the best they can to ensure that their dogs never go missing.
Yet every day, hundreds of dogs are lost or stolen. Wise County, Texas has a population of only 60,000, yet 40 dogs have disappeared in the past two months, and none have been found. Citizens and law enforcement personnel believe that a dog theft ring is operating in that area, targeting dogs that are left outside unattended.
The most basic things you can do to avoid losing your dog are simple:
Train your dog to sit/stay at the door when it opens.

Train your dog to recall, meaning that when you call him, he returns to your side. This is especially important for a dog with a high prey drive that might be tempted to bolt and chase a deer or other animal.

Never leave your dog outside unobserved, even in a fenced yard.
It is also important to choose a reliable pet sitter for your dog if you go out of town and elect not to board your dog. During the holiday season, about half of the dogs listed on one statewide social media lost dog site were lost by a family member or friend who was caring for the dog in the family's absence.
In one case, a puppy being cared for by a friend was put outside into an unfenced area because the friend grew annoyed that the puppy was not fully housebroken. That puppy disappeared, and was never found. Other dogs were let outside and forgotten by people not used to having a dog in the house. And some dogs were lost when they broke away from someone who doesn't regularly walk a dog.
Just in case
Despite precautions, however, dogs do get lost. There are steps you can take, however, to make it more likely that you will be reunited with your dog if he does go missing.
First, have your vet microchip your dog, and keep the microchip registry updated with your current information. Dogs are reunited with their families every day because of microchips. In one case, a dog lost in Denver was located in Georgia almost 8 years later, when the dog was picked up as a stray and was scanned for a chip.
In addition to a microchip, make sure your dog wears a collar and a tag with your current contact information, because that is the fastest way for someone who finds him to then find you. And that collar will buy him time if he is picked up as a stray and taken to a shelter, since the "stray hold" period is often 5 days for a dog without a collar, and 10 days for a dog with a collar. After the stray hold period has passed, a dog may be euthanized, if the shelter is crowded.
Finally, take photos of your dog, with full-face and body shots showing markings and any unusual features, like a tail with a kink or one ear that flops over. Make sure your photos are in focus. You will need those photos for flyers and posters, and to share his information on social media sites.
---