---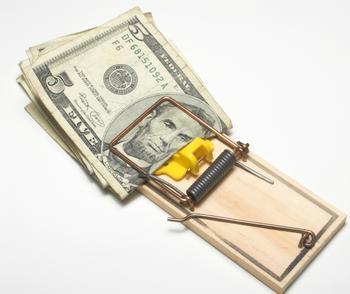 Scammers always seem to be one step ahead of the authorities, victimizing unsuspecting consumers with impunity for years before justice finally catches up. But sometimes, justice does, in fact, catch up with scammers.
Four years after consumers first began reporting frightening calls from abusive debt collectors trying to shake down victims over phony payday loans, a federal court has stopped operations in Atlanta and Cleveland it said were running the scam.
Since 2009 thousands of people have received calls, threatening them with arrest because of an unpaid payday loan. This scam was particularly dangerous because the caller had the victim's personal information, raising the possibility of identify theft.
While victims are now breathing a sigh of relief, it isn't clear if other, unrelated operators are also running the same scam. Time will tell.
New scam targets African-Americans
Meantime, authorities are trying to run down another scam that is targeting African-American farmers. Scammers are contacting them, offering assistance in filing claims in the Black Farmers Discrimination Litigation against the U.S. Department of Agriculture.
"It has been brought to our attention that there are individuals and organizations who are holding meetings statewide and charging a fee to help black farmers file claims and participate in lawsuits when, in fact, the deadline to do so has long since passed," said Mississippi Attorney General Hood. "We are looking into these allegations and what we can do about them, but feel the need to warn consumers to be wary."
The litigation was real. African-American farmers sought compensation from USDA for racial discrimination in farm loans and loan servicing between 1981 and 1996. However, the settlement was reached in 2011 and the deadline to file a claim was May 11, 2012.
"Wherever there is money involved, we find scammers trying to steal it from those who most need it," Hood said. "What a shame that we have to send out such a warning. You can never be too careful these days."
Internet is dangerous place
Indeed. While scammers in the past relied mostly on the telephone and the U.S. mail, today's charlatans are more likely to use the Internet. The above-mentioned fake payday loan scam may have delivered its threats by phone but it's likely the schemers targeted their victims by their submission of personal information online.
Stephen Ebbett, President of Protect Your Bubble, an insurance company that writes policies protecting against identity theft, says consumers have to exercise extreme caution online. Rule number one, he says, is to only input personal information at trusted and verified sites.
"Virtually all reputable ecommerce sites provide a Secure Sockets Layer (SSL) certificate, which means that a secure link between the site and your browser has been verified – it's an assurance that the site uses encryption to keep hackers away from credit card data and other personal information," Ebbett said.
Check the address
You can tell if a website has an SSL certificate by paying attention to the URL at the top of the browser. It should begin with HTTPS instead of HTTP. There should also be an icon in the form of a lock to the left of the address. If you click on the lock you can see the name of the certifying organization that verified data encryption for the site.
Sophisticated scammers are wise to this and are starting to create convincing HTTPS sites, so this is not a foolproof tell.
Increasingly, identity theft is where the money is in the scam game so consumers who take steps to protect their identities in online activities can do a lot to keep scammers at arm's length. The numbers are staggering.
A Javelin Strategy and Research study and Federal Trade Commission statistics show that there were almost a million more cases of identity theft in 2012 than there were in 2011. Nearly 13 million Americans were victims of identity thieves in 2012.
---