---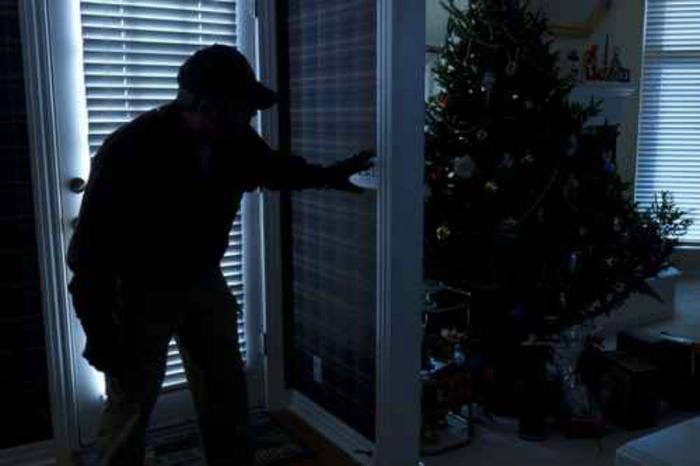 Tis the season for expensive gifts under the tree and festivities that often take people out of the house.
That means it's prime time for burglars, who see nearly every home as a target this time of year and look for signs that the occupants are elsewhere.
That's why it's important to take some precautions.
In a scene from the holiday classic "Home Alone," Macaulay Culkin convinces would-be burglars his empty home is the scene of a festive party, using loud music, bright lights, and a Michael Jordan cut-out to carry out the ruse. (video below)
Right idea
You might not have to go to the lengths Culkin did in the movie, but security experts say the youngster had the right idea.
To keep burglars out of your home this holiday season, there are a few simple steps you can take to make it more secure.
Start with the basics. Make sure doors and windows are locked. Don't make it easy for someone to just walk in and play the role of the Grinch.
At night, turn on porch lights and place some interior lights on timers. Motion sensing lights are also effective. The neighbor's cat may trip it now and then, but that's okay. A light going on and off periodically suggests activity in a deserted house.
Since burglars sometimes peer in windows in search of loot before taking the risk of breaking in, keep valuables out of sight to reduce the temptation.
Enlist the neighbors
If you're going to be away from home for more than a day, stop the mail and newspaper, or ask a neighbor to pick them up. In fact, if neighbors know you are going to be away, they may be more likely to keep an eye on your place.
If you should suffer a break in, make sure you report it to local law enforcement as quickly as possible.

"Having a police report is essential for starting the insurance claims process when a theft or burglary occurs," said Douglas Waldie, President of Hudson Douglas Public Adjusters, a firm providing insurance adjustment services in several states. "Many victims are overwhelmed when they have been targeted and are unfamiliar with the claims process and what they need to do to make sure they are treated fairly by their insurance company."
Though still very much a threat, burglaries appear to be on the decline nationwide. The FBI reports there were 2.1 million burglaries in the U.S. in 2010, a decline of 2% from the year before. They were up only 2% from 2001 to 2010.
---