---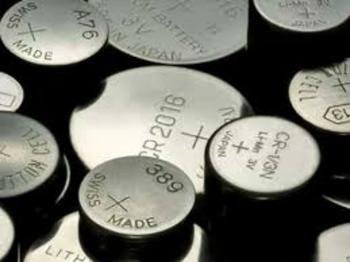 Small items often go straight into the mouths of little ones. But while a swallowed crayon or penny may not necessarily be cause for concern, experts say a swallowed button battery most certainly is.
Ahead of the holidays -- a time in which toys, greeting cards, games, and other gifts containing button batteries are commonly brought into households with children -- toxicologists at the Tennessee Poison Center (TPC) are warning adults to be aware that a swallowed button battery can have serious and life-threatening effects.
"During the holidays, we all feel stressed and busy, but if a button battery ingestion is even suspected, quick medical evaluation should be a priority," said Donna Seger, M.D., medical director and executive director of the Tennessee Poison Center.
X-ray recommended
Button battery ingestion happens all too often, experts say. Each year, more than 2,800 children are treated in emergency rooms after swallowing button batteries, which may be found in remote controls, calculators, watches, key fobs, flameless candles, musical greeting cards, flashing holiday jewelry, and decorations.
While most small batteries can pass through the digestive system without harm, poison center officials say harmful effects can occur when a button battery gets lodged in the esophagus. That's because the human body is a conductor, and the battery itself produces electric current than will begin to burn through tissue and major blood vessels in the neck.
How can you tell if a child may have a button battery lodged in his or her esophagus? Signs include: complaints about chest pain or tightness, coughing, or in severe cases, bloody vomiting.
If you suspect your child has ingested a button battery, seek medical attention immediately. If a battery can be visualized on X-ray, doctors can remove it through an endoscopy. If the battery isn't lodged in the esophagus, it may be allowed to pass through the stomach and intestines.
To keep kids safe, experts recommend keeping lithium battery-controlled devices out of reach of children. In case of an emergency, have the number for the toll-free Poison Help Line handy: 1-800-222-1222.
---