---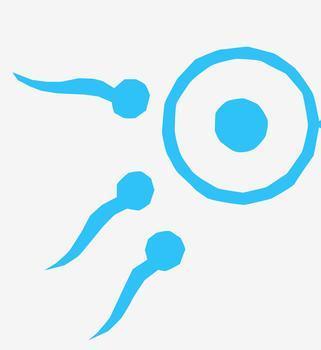 Legally, there is a difference between being a "sperm donor" and being a "father," and a Kansas man learned the hard way that if you want to be the former without taking on the responsibilities of the latter, you should not make your sperm-donor arrangements over Craigslist.
The Topeka Capital-Journal first broke the news on Jan. 23, although the story has since made headlines throughout the world:
District Court Judge Mary Mattivi said that because William Marotta and the same-sex couple failed to secure the services of a physician during the artificial insemination process, he wasn't entitled to the same protections given other sperm donors under Kansas law.

"Kansas law is clear that a 'donor of semen provided to a licensed physician for use in artificial insemination of a woman other than the donor's wife is treated in law as if he were not the birth father of a child thereby conceived, unless agreed to in writing by the donor and the woman,' " Mattivi wrote....Marotta contended he was only a sperm donor to a same-sex couple seeking a child, but the Kansas Department for Children and Families argued he is a father who owes child support to his daughter. The girl is 4 years old.
The lack of a physician was the main factor in deciding the case; it certainly does not mean that all American sperm donors (in Kansas or any other state) need worry that they will eventually be asked to write child-support checks.
Indeed, previous attempts to hold sperm donors financially liable for their biological offspring have failed; in 2009, judges in Massachusetts rejected an unnamed woman's attempt to seek financial assistance from the anonymous donor who'd fathered her children (who were nine or ten years old at the time). The sperm donor in that case went through "traditional" sperm-donation channels, which presumably protected him from financial fatherhood obligations.
But in Kansas last week, Marotta's attorney, Benoit Swinnen, argued (unsuccessfully) that the Kansas statute severing sperm donors from fathers does not specifically require sperm-donor conceptions to be carried out by a physician.
Marotta plans to appeal the ruling, though as of press time it is not known when that appeal will move forward.
The state of Kansas wants Marotta to pay child support for the rest of his biological daughters' childhood, and also repay approximately $6,000 in public assistance benefits the child has received thus far.
---